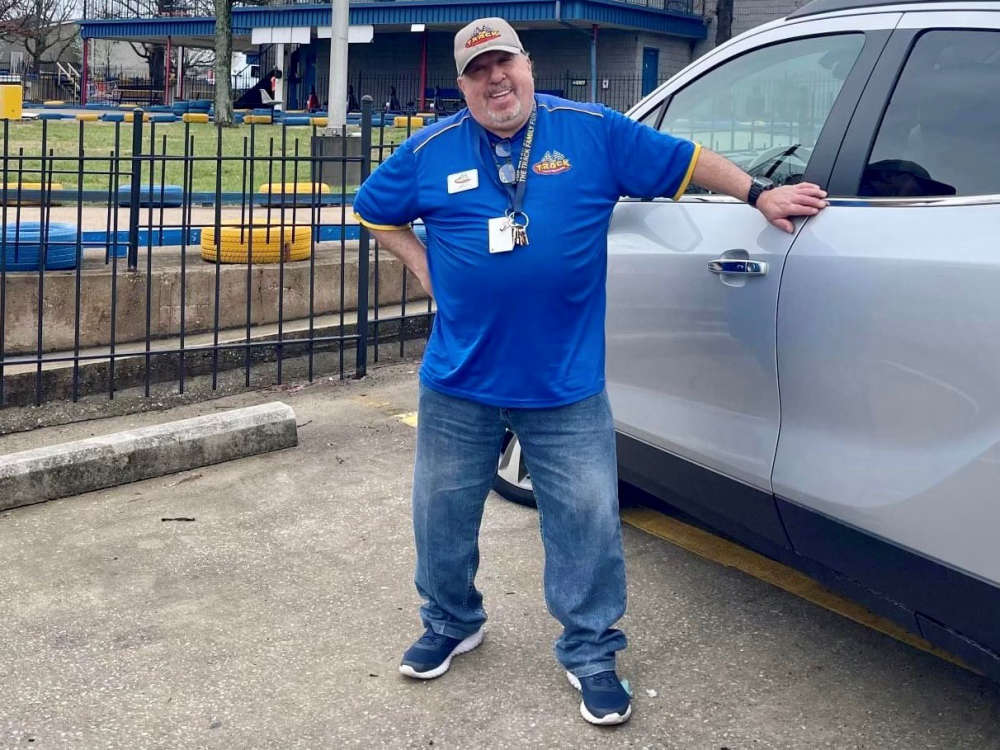 Jack Elwyn Bales age 68, Branson, Missouri
Jack Elwyn Bales was born on April 12, 1954 in Oklahoma City, Oklahoma. He grew up in Bethany, Oklahoma and graduated from high school there in 1972. He earned a bachelor's degree from Oklahoma State University in 1987 and went on to study pre-med and software engineering at OSU and UCO, adding additional degrees to his academic résumé.
Jack vacationed in Branson with his family as a child and in his adult life his love of Branson inspired him to return to live here after living in St. Louis and other locations. Jack enjoyed working in the tourism industry. He was a long-time employee of The Track Family Fun Parks and was currently employed at the World of Wizards, miniature golf course. In his personal life in the last several years, Jack's relationship with his only brother Jerome has grown closer and greater.
Jack was a member of First Baptist Church in Branson. He delighted in serving in the Awana program at FBCB on Wednesday evenings. His love of Christ flowed into his love for others and he gave sacrificially of his time and talents to numerous ministries. He volunteered two years with House of Hope in Branson. He was a mentor in the Elevate Work plan through Elevate Branson helping to equip and encourage others as well as being active in prison ministry. It was his wish that each and every one would see the love and light of Christ. His presence, smile and generous spirit will be deeply missed. He will always be in our hearts and remembered always.
Jack entered into rest unexpectedly on November 21, 2022 in Branson at the age of 68.
He was preceded in death by his parents, Loren & Jewell Bales and one sister, Dianne Basta.
Left to cherish his memory are his brother, Jerome Bales (Charlotte) of Afton, OK; sister, Kathy Ward (Greg) of Tulsa, OK; nephew, Collin Cox (Stacey); niece Kelly Tews; nephew, Andrew Franklin (Tonya) and their children, Isabelle and Manuel; niece, Alicia Bales (Shawn) and their children, Chloe, Noah and Nick; and nephew, Jeremy Bales (Traci). Jack also leaves behind other extended family, nieces and nephews as well as many dear friends.
A celebration of Jack's life will be held on Friday, December 2, 2022 at 1:00 PM in Snapp-Bearden Funeral Home and Crematory, 1638 E. Hwy 76, Branson, MO with Pastor Wayne Yost officiating.
Please keep Jack's spiritual legacy alive and help him continue with his work. Memorials in Jack's honor may be made to: Gateway Branson Church, 3522 Keeter St., Branson, MO 65616, https://gatewaybranson.net/giving/the-3522-project; or First Baptist Church Branson, 400 S. Sunshine St., Branson, MO 65616, https://fbcbranson.churchcenter.com/giving.
Snapp-Bearden Funeral Home and Crematory
1638 East State Highway 76
Branson, Missouri 65616
Telephone – 417-334-3670
Fax – 417-336-3670