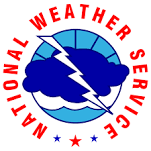 The first day of Autumn sees the Lakes Region get hit with strong thunderstorms that dumped heavy rain in several areas.
UPDATE Sunday Evening:
Follow-up Reports to the National Weather Service indicate several tree limbs were broken off of trees in areas between Nixa and Ozark in Christian County with other wind damage reported in the Springfield area.
Rainfall amounts to the NWS include around 3.7 inches in Crane with Billings reporting around 3.4 inches. Several areas of southern Springfield reported over four inches of rain.
Original Story
The heavy rain prompted Flood Warnings which remain in effect into Sunday afternoon with the National Weather Service indicating some areas getting up to five inches of rain.
The Springfield area also saw heavy rain with several cars being reported as submerged with water rescues needed to free people from those vehicles.
Scattered showers are possible today in the region with the heaviest rain possible in the eastern sections of the Ozarks.