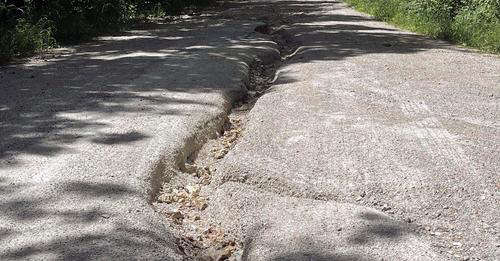 Photo by Jason Wert, Branson Tri-Lakes News
The roads in a Taney County community continue to be a source of frustration.
Several residents of Merriam Woods visited with Jason Wert of the Branson Tri-Lakes News to describe the ongoing situation about the roads which have been worked on very little and constantly washout during heavy rain.
While residents express their frustrations with the city, officials in Merriam Woods including Mayor Danny Ault say in the Branson Tri-Lakes News Story that they are frustrated as well and are continuing work on updating equipment and apply for grants to help pay for the needed repairs. City voters passed a ballot measure to increase tax revenue but officials say that that money from that increase will not start showing up until later this year.
The complete story can be read on the Branson Tri-Lakes News Website.