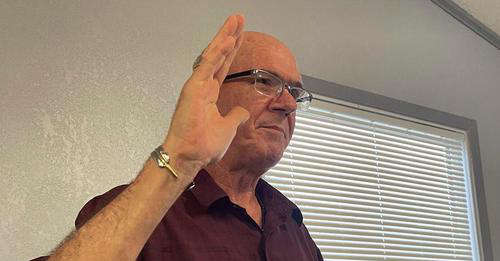 Rick Hundley is the new leader for the city of Merriam Woods.
Hundley was appointed Mayor at a recent meeting replacing Rusty Ault, who suffered a medical emergency earlier this year and resigned the position. Mayor Pro Tem Sheila Karges had been serving in Ault's place prior to Hundley's appointment.
In a message posted on the Merriam Woods Facebook Page, Hundley thanks the people who supported his appointment to the Mayor's Position and says he will work with city employees to continue to move the community forward and wants to hear from citizens as well. He also talks about starting some city and community recognition programs.
More information can be found on the City of Merriam Woods Facebook Page.