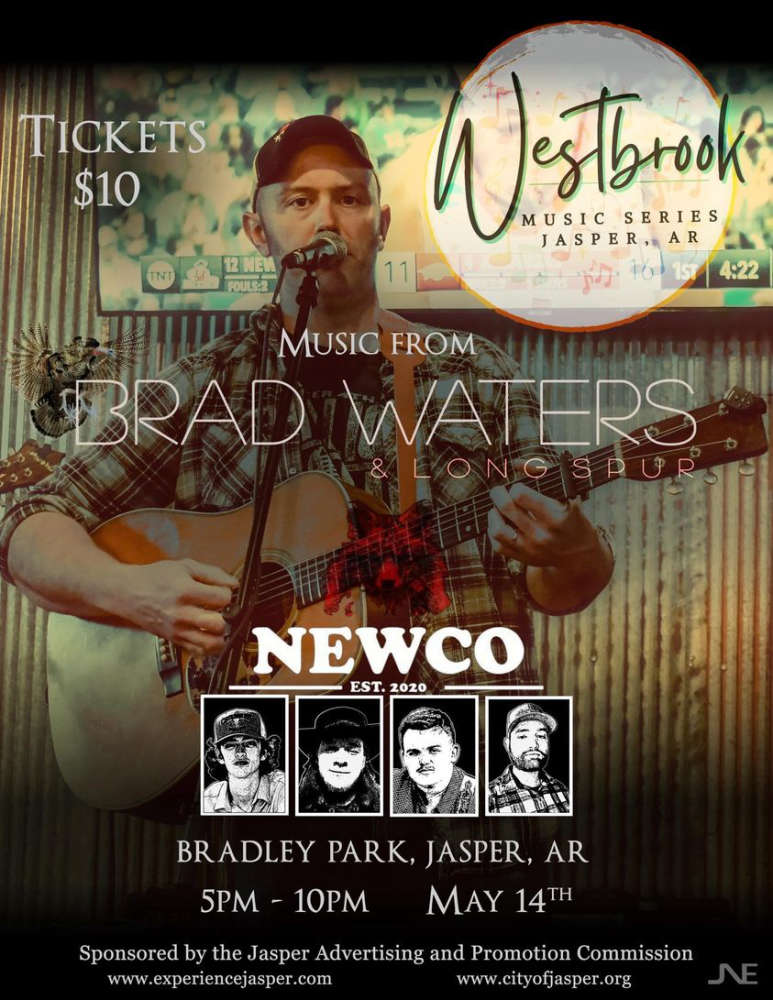 An entertainer who has been on a Branson Stage in years past will perform with his band at an event this weekend in Jasper.
Brad Waters, who played Carl Perkins for several years in the "Million Dollar Quartet", is going to perform with his band NEWCO at the first of the Westbrook Music series events to take place at Bradley Park.
Waters, who is also the Park Supervisor in Jasper, says the event is named after Jim Westbrook who helped develop the stage there. The first event is on Saturday at 6:00 p.m. with the gates opening at 5:00 p.m.
Waters, along with members of NEWCO, has appeared on both "The Upside" program on KRZK along with "Around the Table" on KHOZ to talk about the event and play some songs.
The links to both interviews from Facebook are below:
The full interview from The Upside with Josh and Them Facebook Page.
The full interview with the group is on the "Around The Table" Facebook Page.