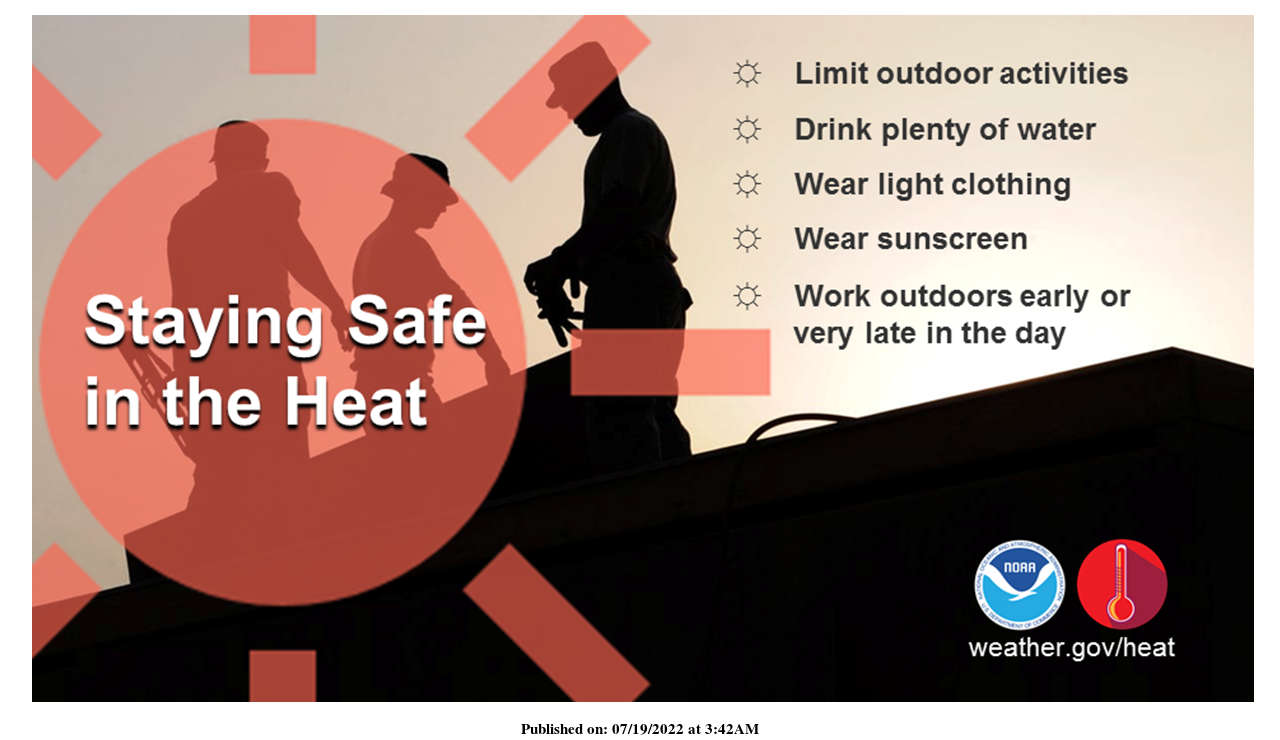 The first of what's expected to be a series of Heat Advisories have been issued by the National Weather Service. 
The Lakes Area Counties in both southern Missouri and northern Arkansas are under an advisory for today with temperatures expected to be between 100-105 in most areas with heat index readings possible to 110 due to high humidity.
Officials are reminding people that may be outside to drink plenty of fluids and if possible, to plan outdoor activities for the morning or later evening hours.