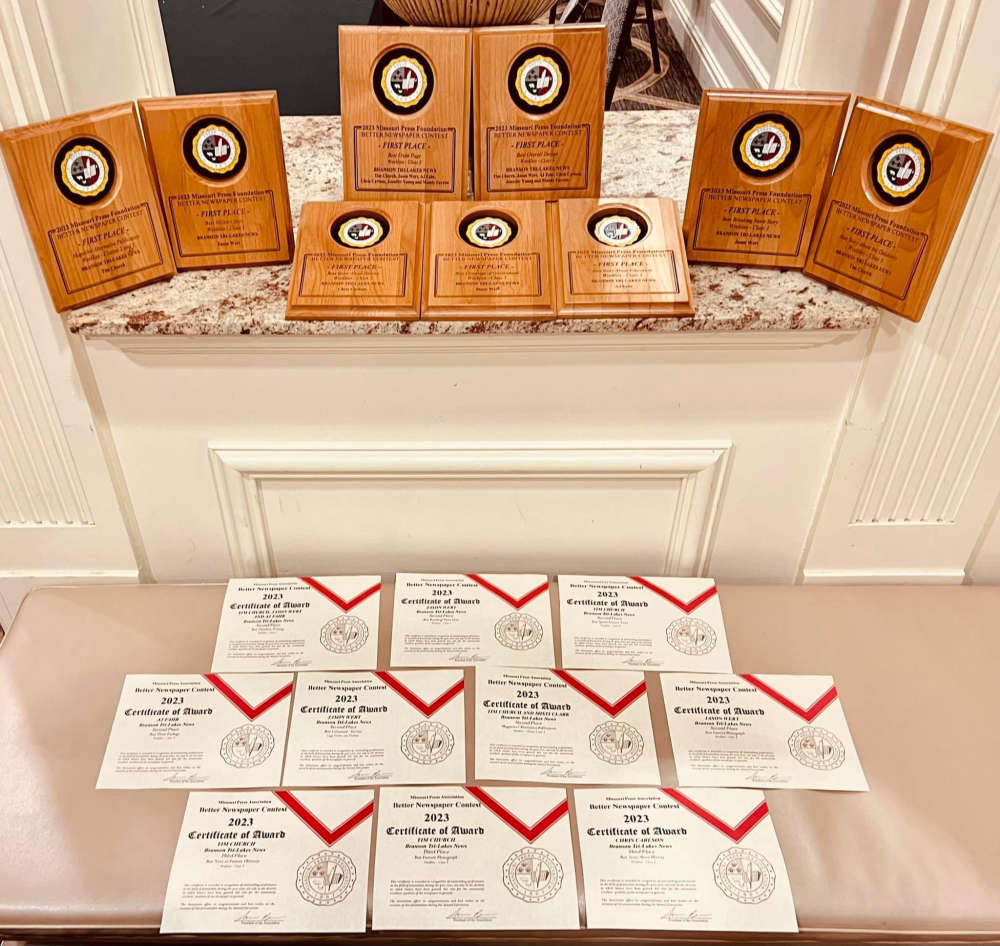 The Branson Tri-Lakes News won several awards during the Missouri Press Awards Ceremony held last weekend in St. Louis. 
The newspaper won 19 awards overall including nine first place awards.
Each of the writers on staff, Tim Church, Jason Wert, AJ Fahr, and Chris Carlson won at least one First Place award while publisher Mandy Farrow and Layout Designers Jennifer Young and Misti Clark also received awards.
Complete details on the awards can be found on the Branson Tri-Lakes News Website.