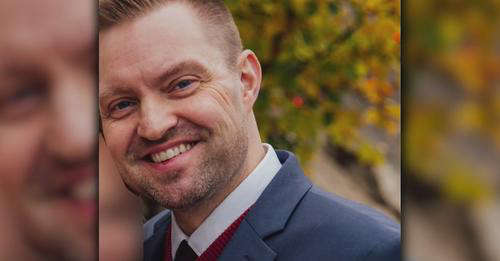 Photo courtesy Ozarks First
More information has been released on the discovery of a missing Missouri man found dead in Arkansas.
The details below from Ozarks First:
UPDATE 5/31/2023 at 10:19 p.m. — The Forsyth family is thanking the community for support as they wait to hear more from investigators about what happened to Dr. John Forsyth.
Law enforcement in Arkansas are investigating John's death as a homicide and said the body was found with a gunshot wound.
"He had no guns," Richard Forsyth said. "I talked to him about that. He didn't want to have a gun."
But closure, Richard said, can't happen until the family has more answers about what happened to their loved one.
"We need to get to the bottom of this," Richard said. "We need to find out what happened. We're not satisfied with just that he was found. This kind of barbaric behavior has to be uncovered. We, this has to be dealt with."
John's employer, Mercy Hospitals, issued a statement, saying in part:
"We invite everyone to join us in praying for Dr. Forsyth's family, our co-workers and the entire community impacted by this tragedy. We are providing emotional and spiritual support to our co-workers through our employee assistance program, pastoral care team and other resources."

JOE POLKER, REPRESENTATIVE OF MERCY HOSPITALS
Richard said the family is appreciative of the support from the community, too.
"The community support has been overwhelming. And we are so grateful for everyone who has supported us," Richard said. "The, the outpouring of love, the messages of love and affection and concern and devastation are very reflective of the kind of person he was."
UPDATED 6:00 5/31
Dr. John Forsyth was found dead in Benton County, Arkansas, according to a press release from the Benton County Sheriff's Office.
According to the release, Dr. Forsyth was found in the water near the Lost Bridge South area with a gunshot wound.
He was found after a kayaker called 911 after noticing the body in the water.
Benton County Sheriff's Office is working with the Cassville Police Department and Missouri State Highway Patrol to investigate.
Original Story:
Authorities believe they have located the body of a man from Cassville that had been missing for over a week.
Dr. John Forsyth's family informs Ozarks First that his body has been found in northwest Arkansas. The Benton County Sheriff's Department says it is investigating after finding the body, believed to be Forsyth pending an autopsy and identification.
Forsyth was last seen at 7 am on Sunday, May 21. His vehicle was later located at the Cassville Aquatic Center.
Detectives said that although several agencies spent hours searching the area of the Cassville Aquatic Park using K9s and a thermal imaging drone, investigators were unable to find any evidence at that time.
The Cassville Police Department reported Forsyth missing after he did not show up at his job at Mercy Hospital on May 21.
(Story by Parker Padgett and Jessica Hammer, Ozarks First)