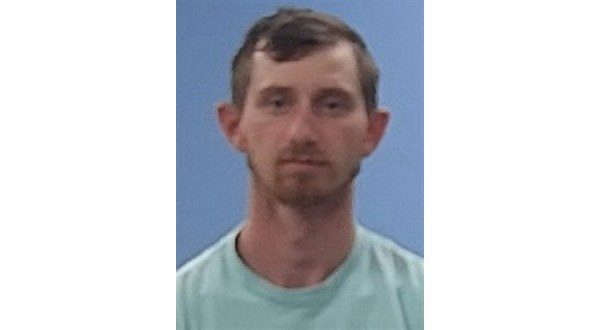 Photo courtesy Boone County Sheriff's Office
A Boone County man has been arrested for selling stolen livestock.
According to the probable cause affidavit, a man from Lead Hill had reported his black bucking stock bull missing from his property earlier this spring. The bull was identifiable by having the number 90 branded into its side along with a corresponding ear tag.
The victim stated he saw a man, later identified as 23-year-old William Garrett Wren, trying to sell this bull to a person in Missouri. He told law enforcement that his son informed him that Wren wanted to buy the bull from the victim for $700 and have given his son the money to purchase it. The victim stated the bull is valued at $3,000 and told his son the bull was not for sale and should return the money to Wren.
A few days after the interaction with Wren, the victim discovered the bull missing. The victim's son stated he saw a video of the missing bull at an arena in Crane. When contacted, the owners said he had received the bull from a man also from Crane. It was verified the bull had been purchased from Wren for $800 and payment was made to Wren's girlfriend through PayPal.
The man stated after the purchase he told Wren he could have his son pick up the bull, but Wren insisted he would deliver it to him. Three weeks had passed and Wren had not delivered the bull and had given several excuses as to why not. It was only after legal action was threatened, Wren delivered the bull.
When asked by law enforcement, Wren denied purchasing or taking the victim's bull and stated he last seen the bull a few months prior on his way to work.
Wren has been charged with a felony count of theft of property and a misdemeanor charge of criminal trespass. He is currently being held in the Boone County Detention Center on $1,500 cash only bond.
(From KTLO)