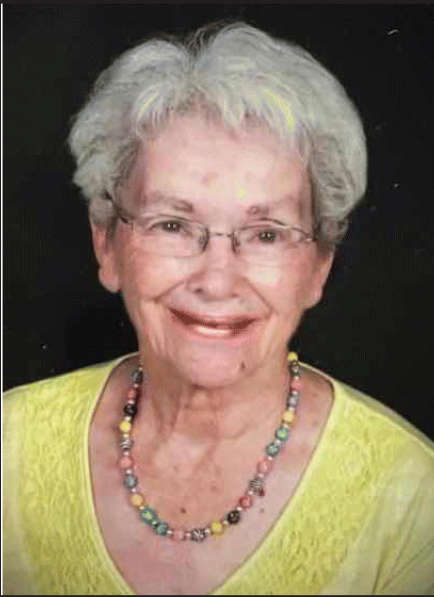 Wanda Louise (Edwards) Wise, age 92, Branson, Missouri
Wanda Louise (Edwards) Wise, age 92, passed away peacefully with her family at her side on September 15, 2023, in the home she shared with her husband Joe. Wanda was united in marriage to Joe Lee Wise on May 27, 1951, in Adrian, Missouri. They cherished 72 years of marriage together and to this union three sons were born.
Wanda was a stay-at-home mom, raising three busy boys, and was involved in their many activities. Her sons and neighborhood kids remember her chocolate chip cookies, which she made daily for when the kids got home from school. Once the boys got older, she began a career in retail. Wanda enjoyed hosting Sunday dinners for her family and was known for her delicious apple pie. Once retired, Joe and Wanda traveled extensively across the US and spent their winters in Venice, Florida. Wanda also enjoyed spending time at their lake home on Table Rock Lake and was an avid fisherman.
Wanda was preceded in death by her parents, Floyd and Ardith Edwards, her brother, William Edwards, and her sister Flo Dean.
She is survived by her husband, Joe Wise; her three sons, Charles Wise (Donna), Bob Wise (Anita), Bill Wise (Andi); nine grandchildren, Chris Wise, Eric Wise, Jason Wise, Mindy (Wise) Munoz, Amy (Wise) Bontrager, Shannon (Wise) Long, Jamie (Wise) Aton, Joe Wise, Megan (Wise) Evans; seventeen great-grandchildren; two sisters, Judy Cavener, and Peggy Clevenger, as well as a host of extended family and friends.
Services will be announced at a later date. The family would like to thank the staff of Springhouse Village and Integrity Hospice for their wonderful care. Arrangements and cremation are under the direction of Cremations of the Ozarks. To leave an online condolence or a memory, please visit www.cremationsoftheozarks.com.