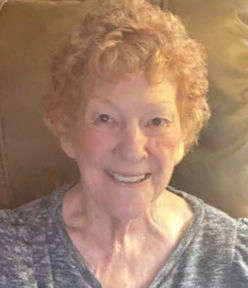 Margaret Teresa "Muggs" Wooldridge, age 91, of Shell Knob, Missouri
Margaret Teresa "Muggs" Wooldridge, age 91, of Shell Knob, Missouri passed away Wednesday, November 15, 2023 at her home.
She was born December 12, 1931 in Mission, Texas the daughter of William and Catherine (Golden) Gasser. On May 20, 1951 in Kansas City, Missouri she was united in marriage to Carl Wooldridge, who preceded her in death on August 30, 1972. Also preceding her in death were her parents; her companion of 46 years, Jack Gilmore; three brothers, William, Joe and Gene and two sisters, Ann and Julia.
Surviving are one son, Robin Dridge and his wife Lana of Farmers Branch, Texas; three daughters, Tess Elliott and her husband Garry of Cassville, Missouri, Debbie Brown of San Clemente, California and Kerry Renshew and her husband Jim of North Carolina; two brothers, Larry Gasser and his wife Loretta of Pierce City, Missouri and Ed Gasser and his wife Phyllis of Pierce City, Missouri; one sister, Kathleen Fritts of Van Buren, Arkansas; 11 grandchildren; 16 great-grandchildren and four great-great-grandchildren.
Margaret grew up and attended school in Pierce City, Missouri graduating from Pierce City High School in 1949. She lived in this area all of her life and was the proud owner of Whip-Poor-Will Resort in Shell Knob, Missouri which she had owned for over 60 years. Some favorite pastimes were playing bridge, watching scary movies and fishing for perch and running trotlines for catfish. She loved looking out over the lake, going shopping and talking to the guests at the resort. She was of the Catholic faith.
Private services will be held at a later date. Cremation arrangements are under direction of Fohn Funeral Home in Cassville.
Visit www.fohnfuneralhome.com for online obituaries, guestbook and private condolences
FOHN FUNERAL HOME
Cassville, Missouri
417-847-2141