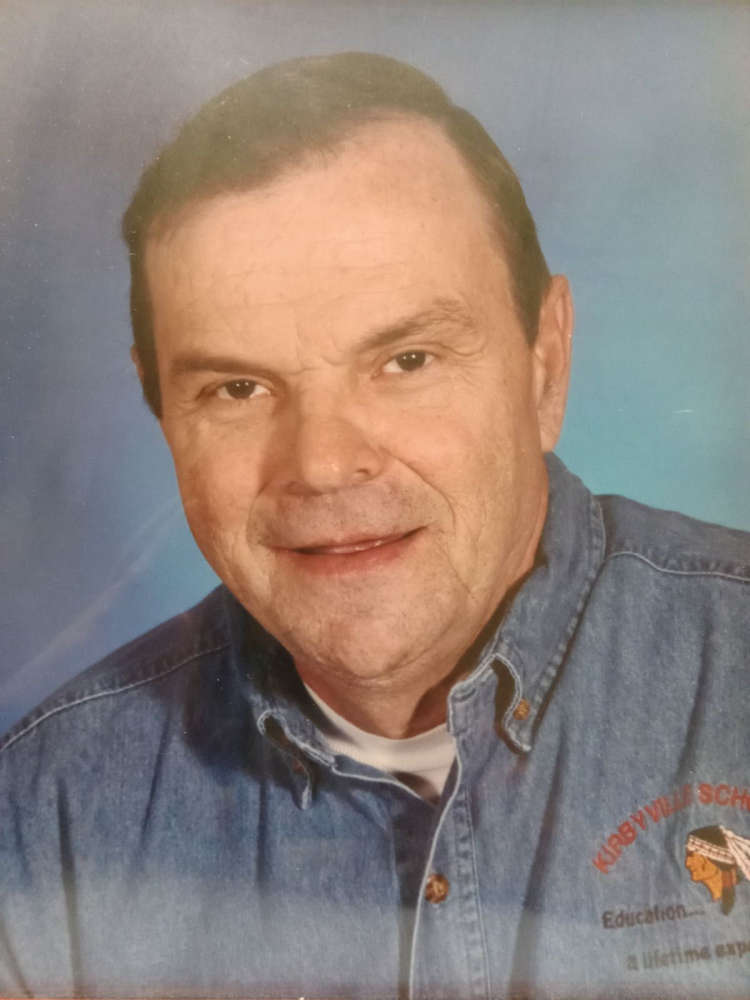 James Wayne "Jim" Thompson, age 78, Kirbyville, Missouri
James Wayne "Jim" Thompson was born on May 5, 1945, in Altamont, MO. He was one of five children born to Leslie Daniel Thompson and Lula Alice Thompson. He graduated from high school in Cameron, Missouri and entered the United States Navy in 1964. He proudly served until 1969, spending three years on the USS Ticonderoga in the Pacific during Vietnam. Upon returning home, Jim became an auctioneer in 1969. He also worked over 20 years at Kenworth in Kansas City.
Jim married the love of his life, Linda (Wiedmaier) in 1971. After retiring from Kenworth, they moved to Kirbyville. Jim worked for Kirbyville Schools as a custodian and bus driver. He and Linda also owned and operated the Family Affair Restaurant in Kirbyville from 1986 to 1992. Retiring to Omaha, AR in 2009, Jim embraced rural life. He enjoyed farming and raising chickens and cows. The highlight of his life was his family, especially his grandchildren and the many Kirbyville students he thought of as his own.

Jim entered into rest on September 21, 2023 in Springfield, Missouri at the age of 78.
He is survived by his wife of 52 years, Linda Thompson; daughter, Terria Berscheid of Omaha; son, Shane Thompson & wife Niki of Branson; and grandchildren, Aaron Joshua, Kaylei Ryanne, Cole James, Micah Lyn, Claire Jordan, Titus Clay, Nehemiah Stone, Shadrach Harris, Fisher Shane, Shepard Daniel, Jachin Eli, Branch Caleb, Sarah Pearl Janae, and Piper Josephine. He is also survived by his brother, Donald Leslie Thomas & wife Mary of Texas, and leaves behind a host of sisters-in-law, brothers-in-law, nieces, nephews, friends and beloved Kirbyville students.

Jim was preceded in death by his parents and siblings Erma Louise Stephenson, Thomas Henry Thompson, and Edna Irene Gibson.

Services will be held on Tuesday, September 26, 2023 in Snapp-Bearden Funeral Home and Crematory, Branson. Visitation will be from 4:00 – 6:00 p.m. with military honors rendered at 4:00 p.m. by the United States Navy and BVA 913.

In Jim's memory, donations are requested to Branson Veterans of America 913, William G. Groninger Scholarship or Honor Scholarship, P. O. Box 632, Branson, MO 65615. (Please indicate in the memo either the Groninger or Honor scholarship).



Snapp-Bearden Funeral Home and Crematory
1638 East State Highway 76
Branson, Missouri 65616
Telephone – 417-334-3670
Fax – 417-336-3670