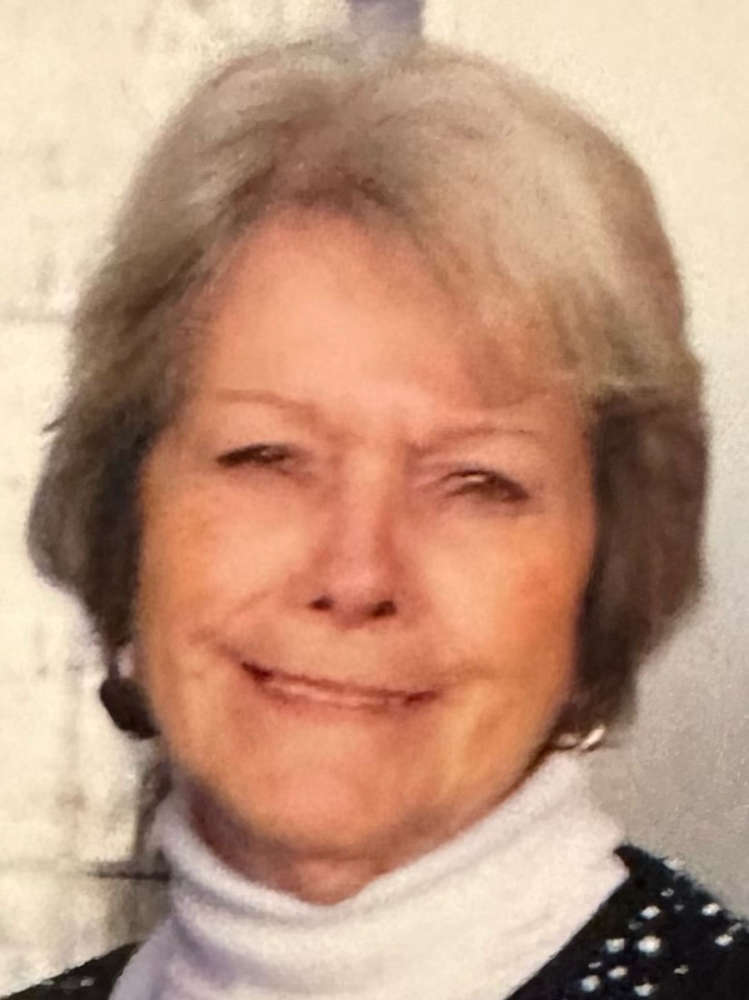 GlenDale May Willa Dean "Doogie" (Starkey) Harvey, 89, of Cassville, Missouri
GlenDale May Willa Dean "Doogie" (Starkey) Harvey, 89, of Cassville was peacefully called home by her savior Jesus, after a brief battle with cancer surrounded by family on September 24, 2023, in the same home she was born.
Doogie was born August 27, 1934 to Benton J and Flossie Mae (Gaylor) Starkey in Barry County, MO. Affectionately given the nickname Doogie by her father, she was a lifelong resident of Cassville. On November 5, 1952, she married Carol C Harvey from Butterfield in Berryville, AR. While caring for her late father together in the home he built, their lives were filled with the joy of raising five children: Allen, Paula, Mike, and twins Sarah and Susan.
Doogie worked for years at the Jumping Jack Shoe factories in Monett and Cassville, until their closure in 1980; then for Justin Boot when they opened their Cassville factory in 1981, until her retirement in the mid 1990's. As a member of Emmanuel Baptist in Cassville, she was baptized alongside Carol on October 28, 1990. Her favorite pastime was sitting on the porch, visiting with family and friends. She enjoyed being outdoors but when the weather didn't allow it, she was readily found either watching Dr. Stanley's sermons on TV, reading, or doing word searches. After Carol's untimely passing in 1999, she reconnected with her childhood friend Bill Houston, also of Cassville. They enjoyed each other's company and were always present for their families' milestones and gatherings until his passing in 2011.
Doogie is preceded in death by her parents; husband Carol of 46 years; daughter Paula (Harvey) Stringer; son-in-law Ronny Stringer; all twelve of her siblings; mother-in-law Eva (Mullins) Harvey; father-in-law Pharis Harvey; seven brothers-in-law; and friend Bill Houston.
She is survived by many caring people who will always cherish the memories and the time she was with us, especially her children: Allen (Joan) Harvey of Seligman; Mike (Rhonda) Harvey of Rogers; Sarah Redmon of Cassville; and Susan Lynch (John Terminella) of Fayetteville; and her sister-in-law Kathy (Tim) Stansberry of Cassville. Her bonus children: Gerald Houston of Cassville; Donna Hurst of Cassville; Vickie Houston of Sarasota, FL; Billie (Tim) Sapp of Exeter; Bettie Kaye (Audy) Holman of Cassville; and Shelly (Klaus) Doranth of Bradenton, FL.
Doogie will always hold a special place in the hearts of her grandchildren. Undoubtedly, her favorite role in life was being grandma to 13: David Harvey (Shonna) of Rogers; Gary Dale Harvey (Angie) of Rogers; Kim Loper of Gravette; Bryan Stringer of Buckner, MO; Alisha Wetzel of Buckner, MO; Brad Harvey (Michelle) of Cassville; Stasha Curry of Cassville; Matt Harvey (Christina) of Cassville; Jeremy Lynch (Juliana Chalmers) of Springdale; Ryan Lynch (Kirby) of Siloam Springs; Isaak Redmon of Frisco, TX; Elijah Redmon of Eureka Springs; and Ty (Audra) Barton of Seligman. In addition, she had 23 great-grandchildren; nine great-great grandchildren; and Bill's 17 grandchildren, whom she loved as her own.
She will also be sorely missed by countless nieces, nephews, cousins, and friends.
Surely goodness and mercy will follow me all the days of my life: and I will dwell in the house of the Lord forever. Psalms 23:6
But they who wait for the LORD shall renew their strength; they shall mount up with wings like eagles; they shall run and not be weary; they shall walk and not faint. Isaiah 40:31
Pallbearers are David Harvey, Brad Harvey, Gary Harvey, Bryan Stringer, Jeremy Lynch, Matt Harvey, Ryan Lynch, Isaak Redmon, and Elijah Redmon.
Services will be held at 2:00 P.M. Monday, October 2, 2023 at Fohn Funeral Home in Cassville. Brother Tony Ball and Pastor Rick Cooper will conduct the services. Burial will be at Oak Hill Cemetery in Cassville, Missouri.
The family will receive friends from 1:00 P.M. until service time Monday at Fohn Funeral Home in Cassville.
In lieu of flowers, Doogie would want anyone reading to know and strengthen their own relationship with God. Donations can be made to Compassus Hospice in Monett through the Hospice Angels Foundation at www.compassus.com/hospice-angels/memorial-or-honor-donations/
Visit www.fohnfuneralhome.com for online obituaries, guestbook and private condolences.

FOHN FUNERAL HOME
Cassville, Missouri
417-847-2141