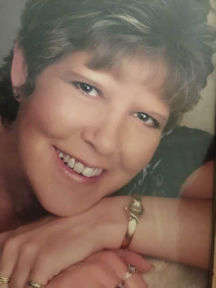 Cynthia Ann "Cindy" Larecy, age 65 of Purdy, Missouri
Cynthia Ann "Cindy" Larecy, age 65 of Purdy, Missouri passed away peacefully Wednesday, May 24, 2023 at Mt. Vernon Place Care Center in Mt. Vernon, Missouri after a brief illness.
She was born September 29, 1957 in Cassville at the old Cassville Hospital to William and Loretta Larecy, who preceded her in death.
Surviving are a sister and brother-in-law, Vickie and Robert Brutke, of Union, Kentucky; a brother, Jeff Larecy and his wife Beverly Bicksler; Cindy's best friend of 47 years, Rosemarie and her husband Lupe Martinez of Graham, Texas along with a niece, 5 nephews and 7 great nieces and nephews.
Cindy lived most of her life in Roseburg and Glide, Oregon before returning to Missouri along with her parents in the early 1990's. She worked for various agencies as a home care aide. The past 8 years she was the main caregiver for her mother.
Family and friends are invited to a Celebration of Life at Rocky Edmondson Park in Cassville, Missouri on Saturday, June 24, 2023 at 1:00 P.M.
Cremation and burial arrangements are under direction of Fohn Funeral Home in Cassville with burial to be at a later date at Maplewood Cemetery in Exeter, Missouri.
Contributions may be made to American Cancer Society in memory of Cindy.
Visit www.fohnfuneralhome.com for online obituaries, guestbook and private condolences
FOHN FUNERAL HOME
Cassville, Missouri
417-847-2141