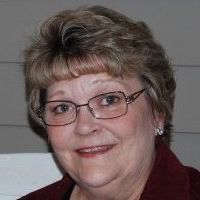 Barbara Lee Sullivan, 75, of Forsyth, MO
Kissee-Schofield-Eakins Funeral Home
15945 U.S. Hwy. 160
P.O. Box 1027
Phone: (417) 546-6250
www.ksefuneralhome.net
Obituary
Barbara Lee Sullivan
August 21, 1947 – November 20, 2022
Barbara Lee Sullivan, 75, of Forsyth, MO, passed away on November 20, 2022.
Barbara was born to Dorothy and Robert Smith in Chicago, Illinois. As a young woman, Barbara held a variety of jobs until she found her niche in computer programming. In addition to being one of very few women in business computer programming at the time, she also supported and mentored other young women in the workplace. She retired from one of the most prestigious insurance administration corporations with the title of Associate Vice President of Product Development. In retirement, she spent her time reading, quilting, and spending time with family, including her precious dogs, Georgie and Parker.
Barbara is preceded in death by her husband and the love of her life, Christopher Sullivan. She also joins Dorothy Hunt (mother), Robert Smith (brother), Ronald Smith (brother), Patricia Hill (sister), Kenneth Reynolds (brother), Thomas Reynolds (brother) and Dottie Reynolds (sister). Finally, she is reunited with her daughter Sherry Lee Dalton and her granddaughter Socorro Sabrena Mercado.
She is survived by her brothers, Wayne Tilley and David Hunt; her daughters, Danette Stec, Kimberly Dalton, and Jessica (Jason) Mahoney; her grandchildren, Derick Stec, Jonathan Dalton, Steven Stec, Kendra (Jeremy) Chaney, Christina (Paul) Algya, Barbara (Chaz) Nixon, Jaymie (David) Russell, Samantha Manley, Jack Mahoney, and Rachel Mahoney. Barbara was also a beloved GG to her great-grandchildren, Paul, Zachary, Richard, Lucy, Sadie, Sylvie May, Carter, Anderson, Sophia, Aurora, Kaelynn and Dusty, along with many adored nieces and nephews. Finally, she is survived by her best friend and sister-at-heart, Michele Mich.
Those who knew Barbara best saw in her incredible strength, beauty, and wisdom. She was the rock of her family, and we were blessed to have her in our lives.
Services will be held at 300 Coy Boulevard, Forsyth, Mo, 65653 on November 26th, 2022 at 10 A.M. In lieu of flowers, the family requests donations be made to the Annie E. Casey Foundation, an organization which seeks to build better futures for disadvantaged children and their families.
Cremation is under the direction of the Kissee-Schofield-Eakins Funeral Home, Forsyth, Mo.