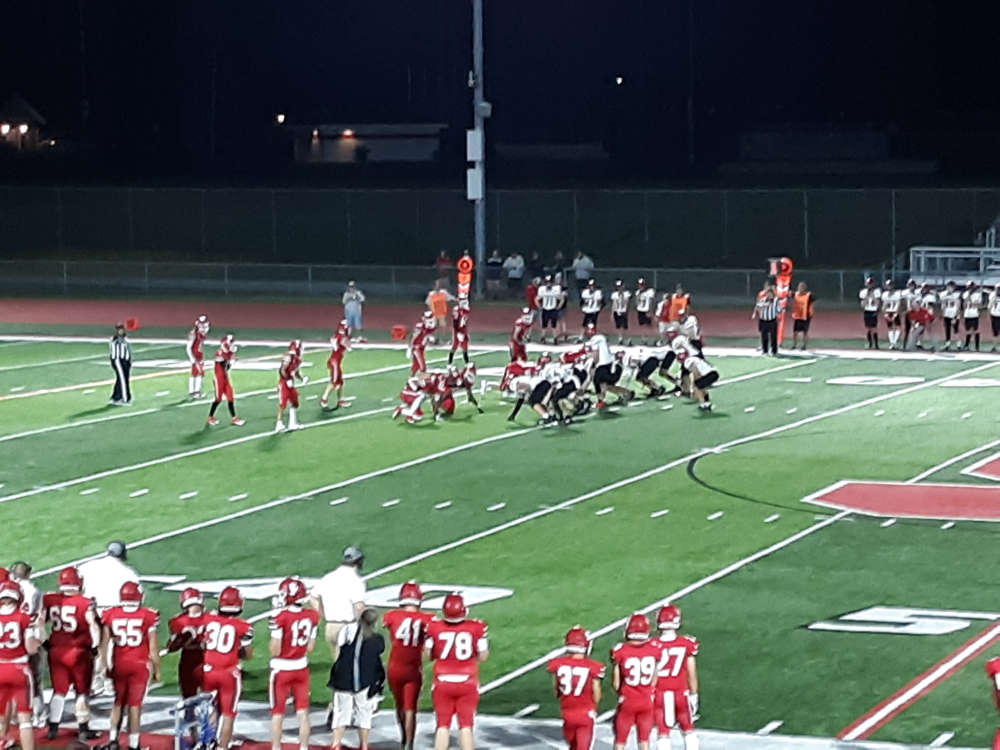 MOARK Friday Football Recap: Wins for Branson, Forsyth, Reeds Spring with Harrison losing a close road game and Hollister having their Homecoming Spoiled.
Branson 21 Carl Junction 7
The Branson Pirates notched their second win of the season as they pulled away for the win. Gage Depee ran for two touchdowns and also threw for another score on a trick play that saw Depee take the pitch from Quarterback Luke McCormick then throw the ball to a wide open Teegan Asbury for the score. Branson will host homecoming next Friday against Neosho.
Farmington 43 Harrison 40
The Goblins were a minute away from getting the road win when the Cardinals forced a turnover and scored in the games final seconds to rally for a 43-40 win. The Goblins looked to have the game put away leading 40-28 with around three minutes to go when the Cardinals answered with a score. After a failed onside kick attempt, the Goblins were trying to run out the clock only to turn the ball over on an interception then the Cardinals scoring the winning TD in the final seconds. Braden Long scored three touchdowns for the Goblins, which fall to 2-2 with the loss.
Reeds Spring 63 Marshfield 44 & Forsyth 48 Skyline 8
Both the Wolves and Panthers rolled up big offensive numbers in their wins, but the Wolves game turned out to be a shootout as Marshfield charged back several times before the Wolves put them away. Meanwhile, Forsyth was able to control their game through out as they handled Skyline. Both teams are 3-1 for the season.
Aurora 62 Hollister 7
The Houn' Dawgs put a damper on the Tigers Homecoming but rolling to a big win, putting up 42 points in the first half and cruising to the win to keep Hollister winless on the season.
Scores
Arkansas
Farmington 43 Harrison 40
Lincoln 48 Green Forest 22
Ozark 50 Berryville 14
Pea Ridge 41 Prairie Grove 14
Shiloh Christian 49 Dardanlle 7
Alma 45 Clarksville 14
Perryville 20 Yellville-Summit 0
Missouri
Branson 21 Carl Junction 7
Reeds Spring 63 Marshfield 44
Forsyth 48 Skyline 8
Aurora 62 Hollister 7
Webb City 38 Ozark 0
Nixa 35 Joplin 10
Republic 21 Willard 20
Carthage 35 Neosho 21
Lamar 28 East Newton 0
Nevada 55 Mount Vernon 34
Seneca 56 Monett 0
Lebanon 51 Waynesville 6
Bolivar 49 Glendale 28
Kickapoo 42 Parkview 6
Strafford 41 Central 14
Marionville 41 Diamond 8
Ava 51 Salem 0
McDonald County 28 Cassville 6