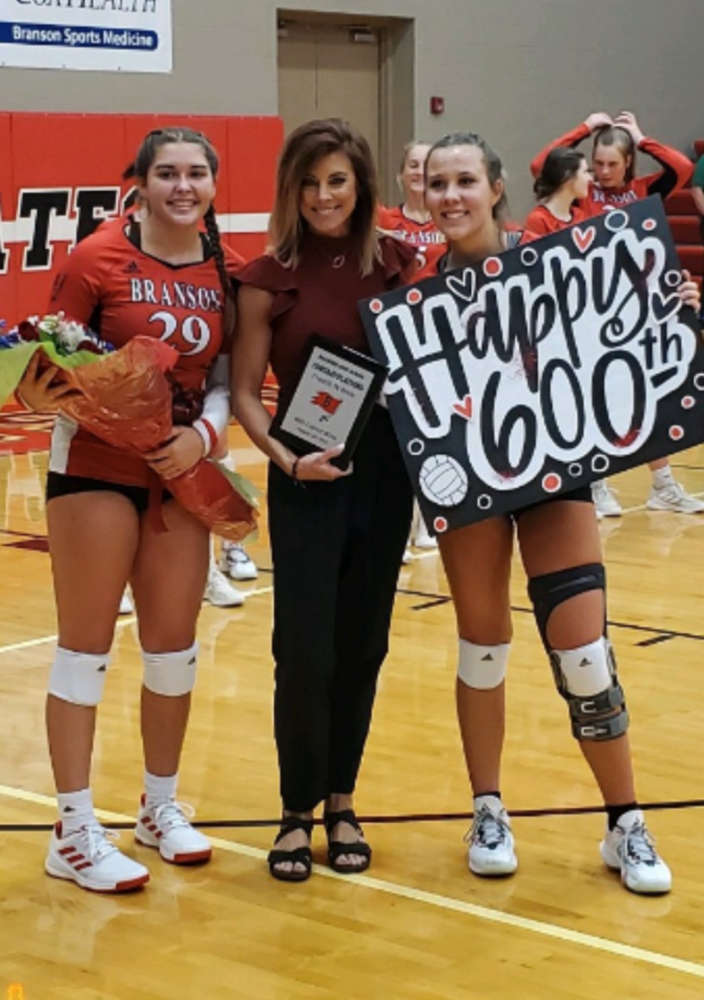 Photo courtesy Branson High School
Branson Volleyball Coach Francie McBride is honored for a milestone win by the school.
Prior to Tuesday's Home Volleyball Match against Rogersville, McBride received a plaque honoring her 600th Career Win that she earned during the Branson Volleyball Tournament this past weekend.
McBride spent the first 23 years of her coaching career at Winona High School leading that program to five state championships before taking over the Branson Program in 2020 and leading the Lady Pirates to the State Quarterfinals in her first season.
McBride is a 2020 Inductee into the Missouri Sports Hall of Fame.