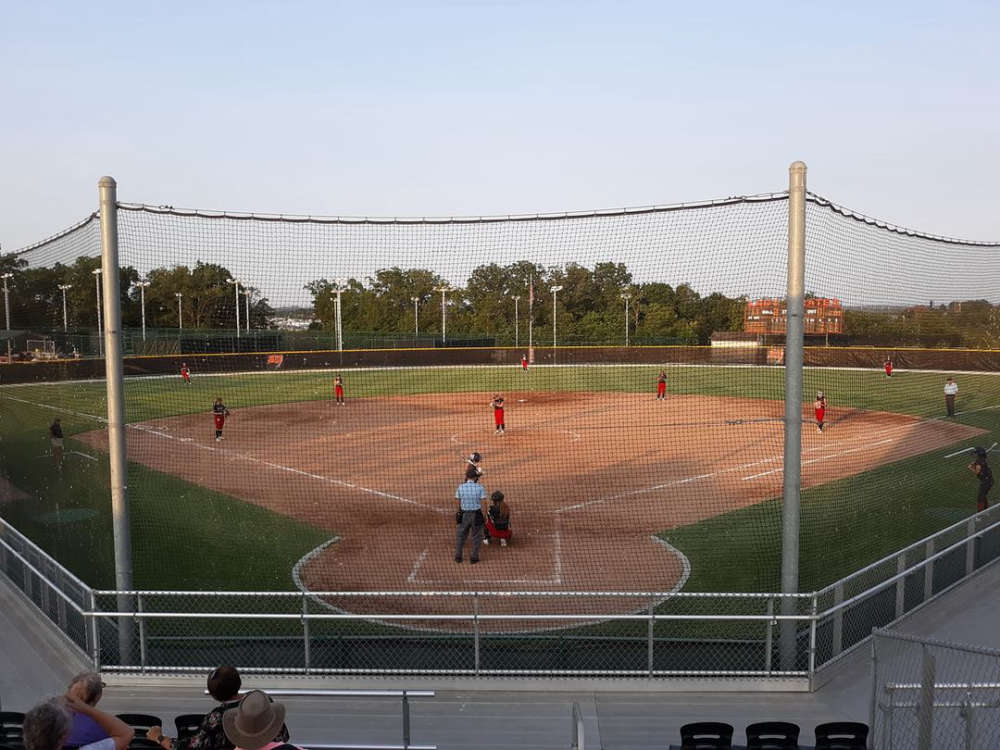 The first High School Softball Broadcast on MOARK Sports turned into an exciting contest as Branson holds off Joplin.
The Lady Pirates held a 2-1 lead going into the bottom of the fifth when they batted around scoring five runs. After Joplin got one back in the top of the sixth, Branson tacked on three more for a 10-2 lead going to the seventh. Ironically, Branson found themselves down 10-2 to Ozark in Tuesday's win and nearly came back losing by one. The Joplin Lady Eagles tried the same trick, batting around in the last inning but scoring only three runs with Branson holding on to win 10-5.
Sierra Dailey and Ally Dicken accounted for half of the 12 Lady Pirate hits with three each to help Branson end of four game losing streak and avenge an earlier loss to Joplin.
The Lady Pirates next play host to Republic on Tuesday in a game also airing live at MOARK Sports Dot Com.
For a podcast of the game, go to https://mixlr.com/mcsports