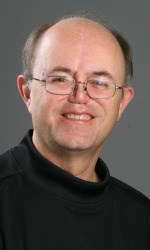 Photo courtesy Missouri State University
A longtime Ozarks Sportscaster talks about the revitalization of the Missouri State Football Program and the potential for another championship run for the Kansas City Chiefs.
Art Hains, the longtime voice of the Missouri State Bears plus Studio Host for the Kansas City Chiefs Football Network, was interviewed on KRZK's Ozarks Now program earlier this week. Hains talked about the the resurgence of the Football Bears program under former Arkansas Coach Bobby Petrino, who led the Bears to a co-championship in the Missouri Valley Conference and a playoff berth for the first time in 30 years during the past season, which was moved to the spring due to the COVID-19 Pandemic. The Bears face the University of Central Arkansas in Springfield on Saturday.
As for the Chiefs, Hains said they have addressed several offseason issues including rebuilding the offensive line, and sees them as the favorite to once again make the Super Bowl despite several strong challengers in the AFC.
Kansas City Chiefs Football begins airing on Legends 1063 with this Sunday's Season opener at home against the Cleveland Browns.
The complete interview with Art Hains can be heard below: