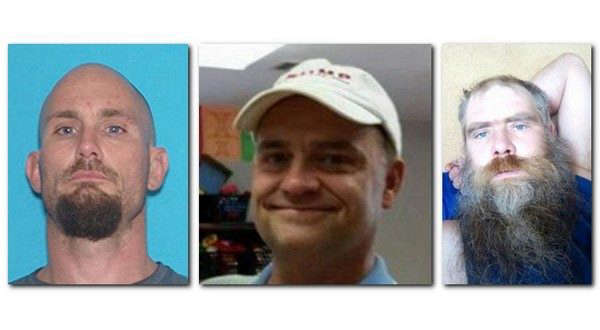 Photos: (from left to right) Joshua Hannaford, Travis Brown, John Cole courtesy of KTLO
One area person reported missing has been found while two others, including a man that lives in eastern Taney County are still missing.
KTLO and the Ozark County Times report that Joshua Hannaford of Gainesville was found in Springfield on New Year's Day after having been reported as missing last September.
Two other long term missing person's cases remain active including the case involving John Edward Cole of the Big Creek area west of Theodosia in just west of the Taney-Ozark County Line. Cole was last seen in May of 2019, walking on County Road 644 near Ocie in Ozark County. Family members said Cole was known to walk for long distances but was never out of touch more than a few months.
The other long term missing case is of an Ozark County resident, Travis Lee Brown was last seen in late November of 2019 walking on Missouri Highway 5 north of Gainesville. Authorities have said Brown has some ties to the West Plains and Branson areas, as well as to Florida. It is unknown which direction Brown may have been traveling.
Anyone with information on either case can contact the Ozark County Sheriff's Department at (417) 679-4633 while information about Cole may also be reported to the Taney County Sheriff at (417) 546-7250.