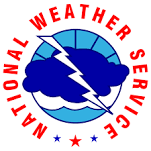 A slight chance of severe thunderstorms are in the forecast for today ahead of a major heat wave coming to the Lakes Region this week.
The National Weather Service says hail and strong winds will be the primary threat of any severe storms that develop. The threat of storms will wind down through the night.
After temperatures forecast to be in the 90s on Monday, high temperatures are expected to be around 100 or higher for the rest of the week into next weekend.