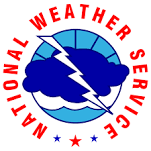 A week of summertime heat will end today with a chance of severe thunderstorms prior to the cooler temperatures.
A slight to moderate risk of severe thunderstorms are possible this evening into Saturday morning as a cold front moves through the region. Large hail and strong winds are the main threat along with some localized flooding.
After a break in the rain Saturday, another round of thunderstorms are possible on Sunday with some severe storms possible.