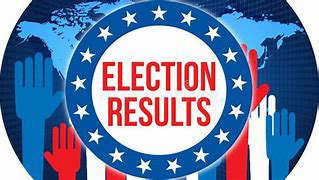 The Missouri Primary Election Tuesday ended with some very close races in a pair of races and convincing wins in others.
In the Republican Primary, the closest races in Stone and Taney Counties were for the County Clerk positions. In Stone County, Denise Dickens, appointed to fill the unexpired term of Cindy Elmore last year, held off a challenge from Tena Foster by just over 200 votes while in Taney County, Assistant County Clerk Stephanie Spencer edged out Shanna Tilley by around 400 votes to take over the office from retiring clerk Donna Neeley.
The Presiding Commissioner Races in both counties turned into decisive wins with incumbent Mark Maples defeating challenger Mike Cooper in Stone County while Nick Plummer wins a four person race in Taney County to replace Presiding Commissioner Mike Scofield.
Also in the Republican Primary, incumbent Associate Circuit Judge Tiffany Yarnell defeated challenger Anna Morrissey.
In the Democratic Primary, Ginger Witty wins over Dale Speelman for the 156th State Legislative Nomination to move on to the November Election to face incumbent Republican Brian Seitz, who ran unopposed in the primary.
29.4% of the voters went to the polls in Stone County while 24.64% of registered voters in Taney County cast ballots in the Primary Election.
Links to unofficial final results in each county plus statewide numbers from Ozarks First are below:
Taney County
Stone County
Ozarks First Website