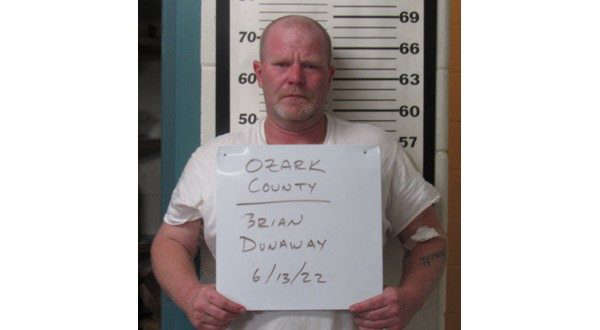 File Photo
The victim of a recent fatal shooting in Ozark County has been identified.
An Ozark County Sheriff's Office spokesperson says 27-year-old Dewayne "Ed" Wessel was pronounced dead at the scene in the Theodosia area early Monday morning. Forty-two-year-old Brian Dunaway of Theodosia has been charged with second-degree murder.
According to the probable cause statement, an Ozark County deputy was assigned to respond to the shooting just after 4:30 on County Road 815. He made contact with Dunaway, who stated he shot another male in self-defense. The deputy stated he believed that claim to be accurate, but during the investigation, he located a container with a clear plastic bag containing a white crystal-like substance in plain view. The deputy says he recognized the substance as amphetamines.
During an interview, Dunaway reportedly admitted to using methamphetamine earlier that night. He was also armed with a semi-automatic handgun which he allegedly used to shoot Wessel while under the influence.
The Ozark County Times reports Wessel was pronounced dead at 6 Monday morning by the county coroner. His body was sent to Ozark for an autopsy. It will likely be several weeks before results are released.
Dunaway is also charged with possession of a firearm while intoxicated and possession of a controlled substance. At the last update, he was being held in the Ozark County Jail without bond, and his next court appearance is set for Wednesday afternoon at 1.
(From KTLO)