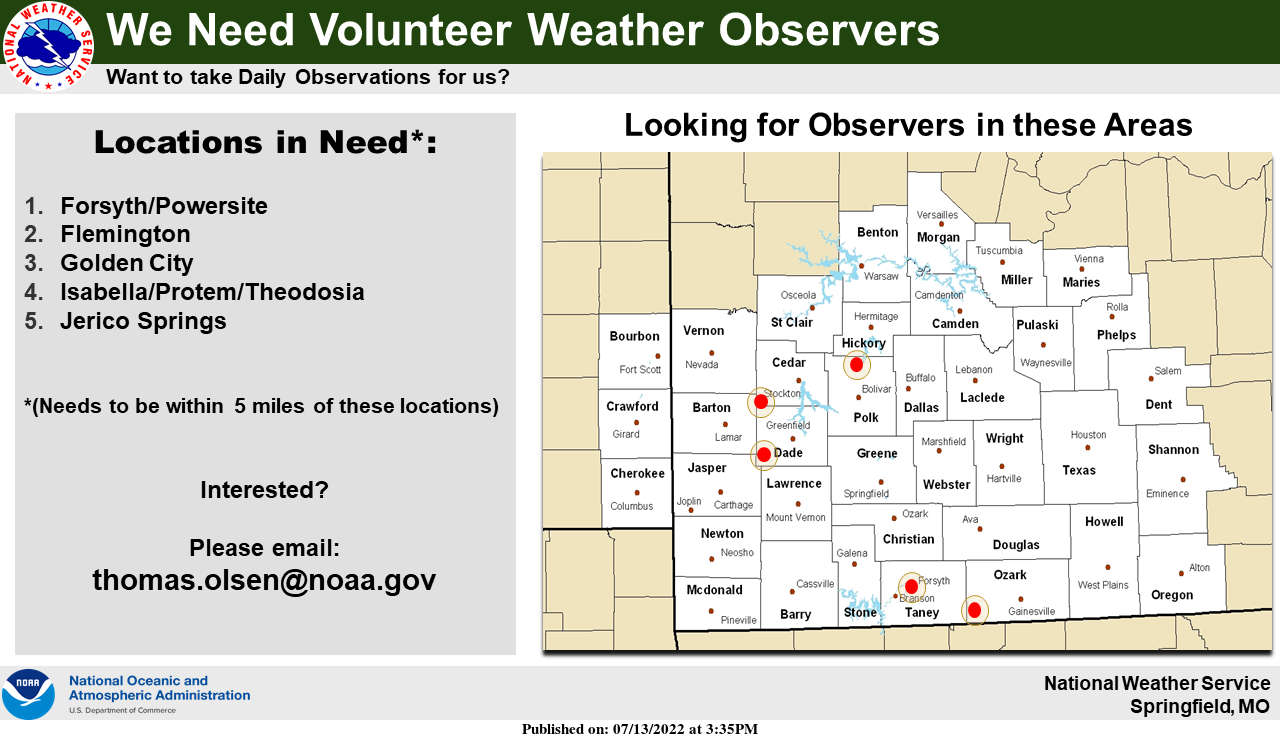 A forecaster for the National Weather Office in Springfield says they are seeking weather help in tracking weather conditions and readings.
Cory Rothstein, during an interview on KRZK's "Ozarks Now" program, says the weather service is looking for people to volunteer to monitor "Cooperative Weather Sites" and take daily weather readings for the weather service including temperature and rain gauge readings.
Two of the sites the weather service are looking to locate are in the lakes region. One is in the Forsyth/Powersite Dam area and the other is in extreme southeastern Taney and southwestern Ozark counties around the Protem/Tehodosia area. The weather service are looking for individuals that live within five miles of those sites to help in taking the readings.
Rothstein said that individuals interested in finding out more about volunteering can contact Thomas Olsen at the NWS Springfield Office. More information on the program can be found on the National Weather Service Springfield Website.