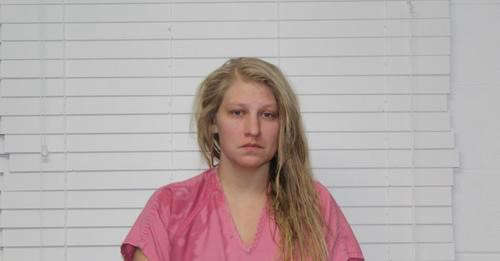 Photo courtesy Ozarks First
 A teacher from Nixa High School has been charged with multiple accounts of inappropriate conduct with a student.
The story below is by Tony Nguyen, Ozarks First
According to online court records, multiple sex crime charges have been filed against Lena Stewart including:
Statutory Rape – 2nd Degree
3 charges of Sexual Contact w/ student
2 charges of Statutory Sodomy – 2nd Degree
Sexual Misconduct – 1st Degree
According to Nixa Public Schools when allegations were made in December, the district placed Stewart on administrative leave.
Nixa Public Schools sent this press release to Ozarksfirst.com earlier today:
We learned today that charges have been filed against Lena Stewart, a teacher at Nixa High School.
We take any allegation of inappropriate conduct extremely seriously, so when an allegation was made in December, the district followed policy and procedure and then placed Lena Stewart on administrative leave and will continue to follow board policy and procedure when addressing this situation.
The district will be working with the appropriate authorities as they conduct their investigation and will cooperate fully with anything they need.
You should contact the Christian County Prosecutors Office or the Nixa Police Department/City of Nixa for any questions on the investigation or charges.
According to the Nixa Police Probable Cause Statement, the investigation began on December 7, 2022. Stewart, a second-year woodworking teacher, was accused of having sexual relations with a 16-year-old student.
According to the officer assigned to the case, when interviewing Stewart about communication methods with her students, she said she often sends and receives text messages from them. After searching through her phone, the officer was not able to find any messages between her and the student. Stewart said her phone automatically deletes messages after a certain time.
Stewart told police that the student would come in after school and they would just talk.
In the probable cause statement, the student told police they were involved in a sexual relationship with Stewart that began in October of 2022. The pair would meet up at a friend's house and Stewart would drive them to a secluded place for intercourse.
The student admitted they were uncomfortable with the relationship, but felt pressured to continue it because he was getting an "A" in the class.
More on the story can be found on the Ozarks First Website.