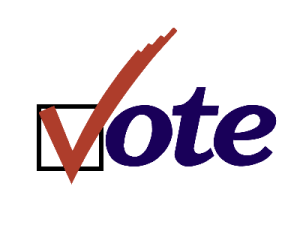 Ozarks Dyna Com as well as the Branson Tri-Lakes News have been reaching out to area municipalities and school district seeking information on races for the April Election.
Updated information includes:
-The City of Hollister will have one of three races contested on the ballot. City Clerk Bridget Epps tells Ozarks Dyna Com that the contested race will be for Ward One Alderman where David Honey will face a challenge from Blake Swindell. Lamar Patton, who was appointed Mayor in October after the retirement of longtime Mayor David Tate, will run unopposed for a full term as will longtime Ward Two Alderman Phil Carman.
-Officials from the Bradleyville School District inform the Branson Tri-Lakes News that they will have a four-way race for their two available seats on the Board of Education. Incumbent Dustin McHaffie is running for another term with three newcomers, Dianne Pennington, Bandy Dalton, and Timothy Lawson, also seeking one of the available seats.
-Three area school districts, Blue Eye, Hurley, and Kirbyville, tell the Branson Tri-Lakes News that they will have unopposed races for their Board of Education positions. Another area district, Reeds Spring, tells Ozarks Dyna Com that their Board of Education seats are unopposed for the upcoming election.
-The Crane School District tells Ozarks Dyna Com that they have three candidates running for the two open Board of Education Seats: Jeremy Moreland , Garrett Cox, and Cori Dykes.