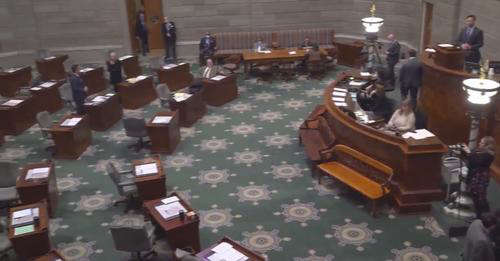 Missouri senators on Tuesday gave first-round approval to a bill to cut state individual income taxes as called for by Republican Gov. Mike Parson.
The GOP-led Senate's compromise plan would immediately cut the top income tax rate from the current 5.3% down to 4.95%. Parson had asked lawmakers to take the top tax rate to 4.8%. That tax cut could go even lower if certain revenue benchmarks are met.
Once the finalized proposal is passed, it will move to the State House for consideration.
More on the story can be read on the Ozarks First Website.
(Edited Story from Emily Manley, Ozarks First)