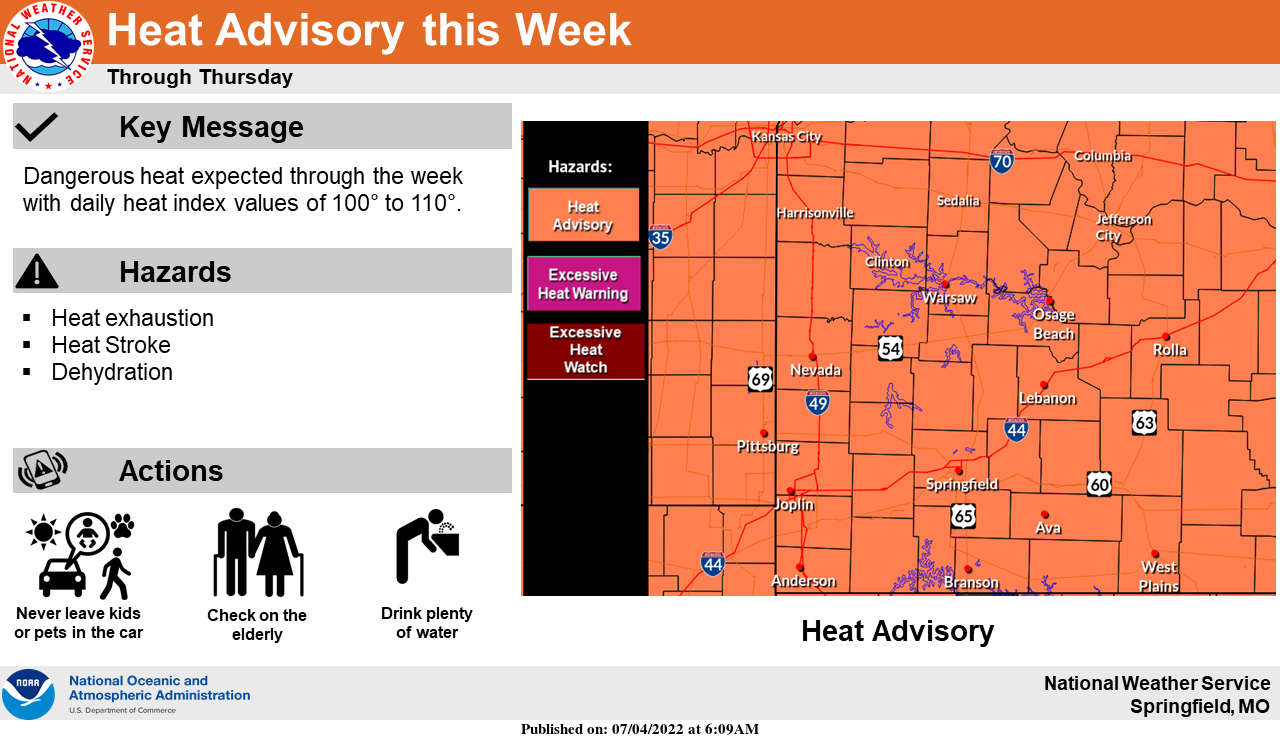 While the Independence Day Weekend has seen some areas get much needed rain, the entire region will see a major warm-up this week. 
The National Weather Service Office in Springfield has already issued a Heat Advisory going into effect this afternoon through Thursday for all of southwest Missouri while NWS Offices in Little Rock and Tulsa have issued advisories for today for northwest and north central Arkansas.
Heat Index readings are expected between 105 to 110 most of the week with air temperatures pushing 100 most days.
Some areas still have a slight chance of rain today, but most areas will remain dry through the week.
Over the weekend, isolated showers developed with one becoming nearly stationary in the Lakes Region Saturday night with moderate to heavy rain falling for over an hour.