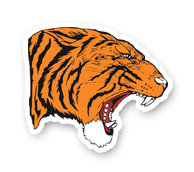 The annual preview for the upcoming school year in Hollister is just under two weeks away. 
The 8th Annual Night of the Tiger is coming up on August 16 and is an opportunity for students and parents to meet with teachers and staff at Hollister Schools in preparation for the start of the school year. In addition, the event will include the Taste of Hollister competition between several area restaurants plus a family fair.
All activities will take place at the Hollister School Complex beginning with the open house at 4:00 with other activities to follow that evening.
More information on this event plus for the upcoming school year from Superintendent Brian Wilson and Communication Director Kim Connell from a recent "Ozarks Now" interview can be heard below: