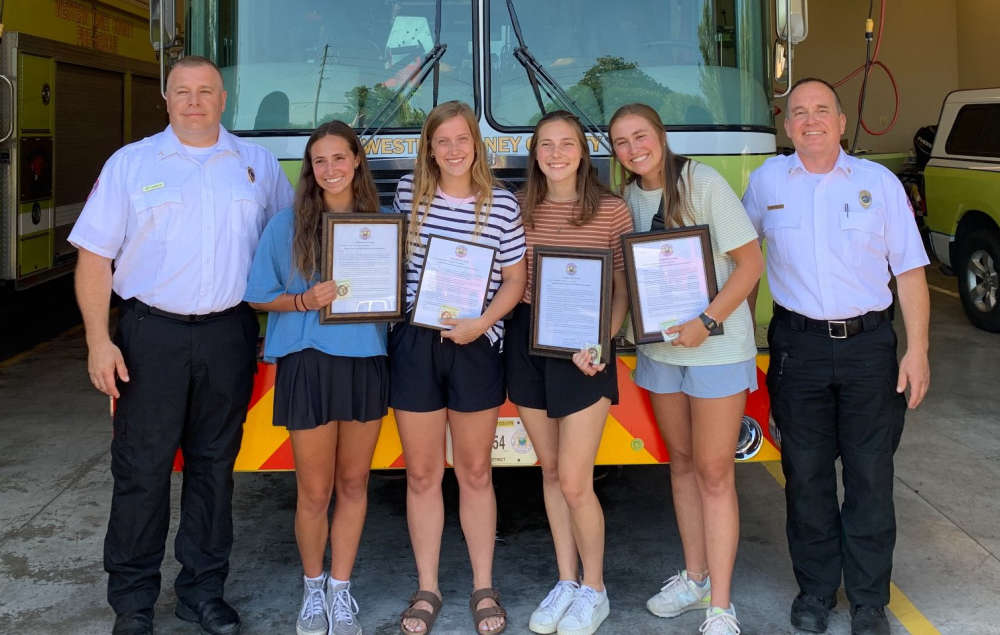 Photo Courtesy Western Taney County Fire Protection District
The Western Taney County Fire Protection District honors individuals who successfully aided in a search earlier this year for an autistic boy that had gone missing.
According to a post from the district's Facebook page, the 6-year-old boy had gone missing on May 14 after walking away from his home. A search was organized which included individuals from Kanakuk Kamps. Four of those individuals, Marie Atmar, Claire Cooper, Joise Towns and Riley Wilson, located the boy and returned him to his family.
The fire district recognized the individuals last week giving fire officials the opportunity to thank them and all the helped in searching for the missing child.