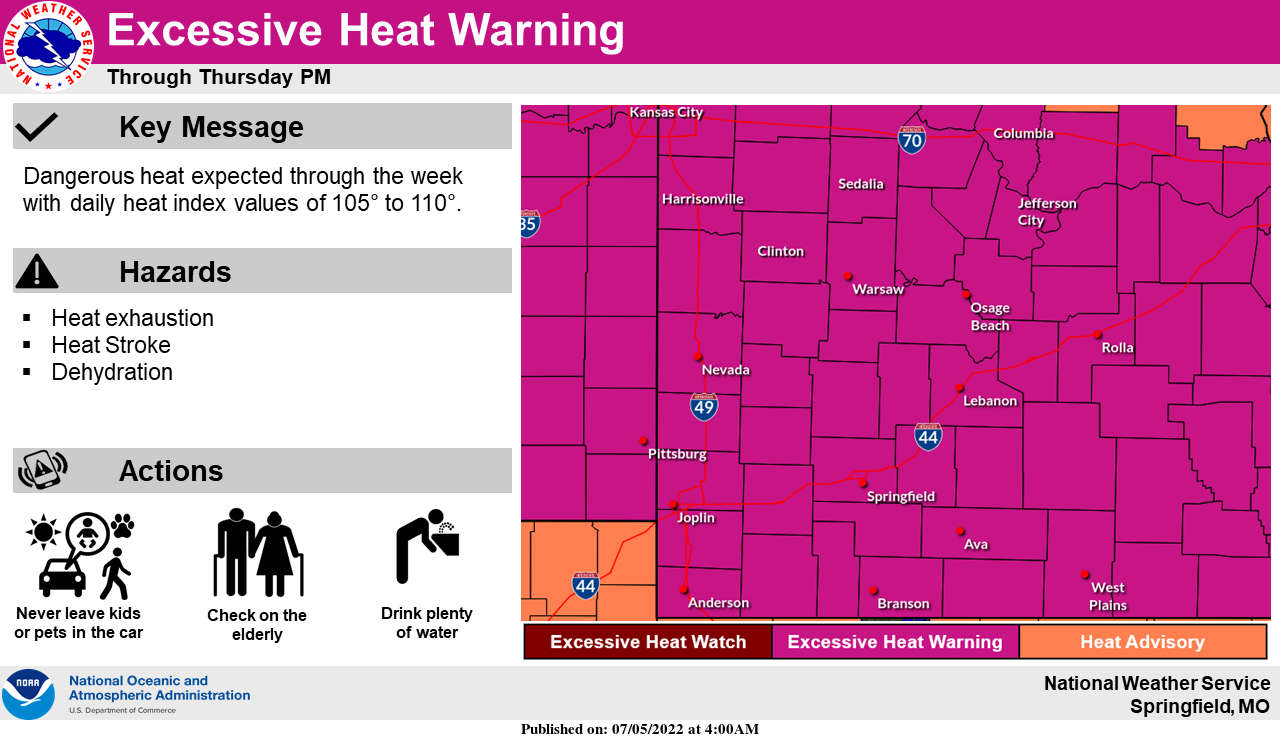 Temperatures continue to warm-up this week with forecasters saying the temperature could rise above 100 for several days.
The National Weather Service Office in Springfield has upgraded the Heat Advisory to an Excessive Heat Warning for all of southwest Missouri while a Heat Advisory is still in place for northwest Arkansas with Heat Index readings expected to approach 110 with little if any rain expected.
Area officials continue to urge residents to take extra precautions and limit outdoor activities as much as possible during the heat of the day. Those that must be outside are urged to stay hydrated and take as many breaks out of the heat as possible.