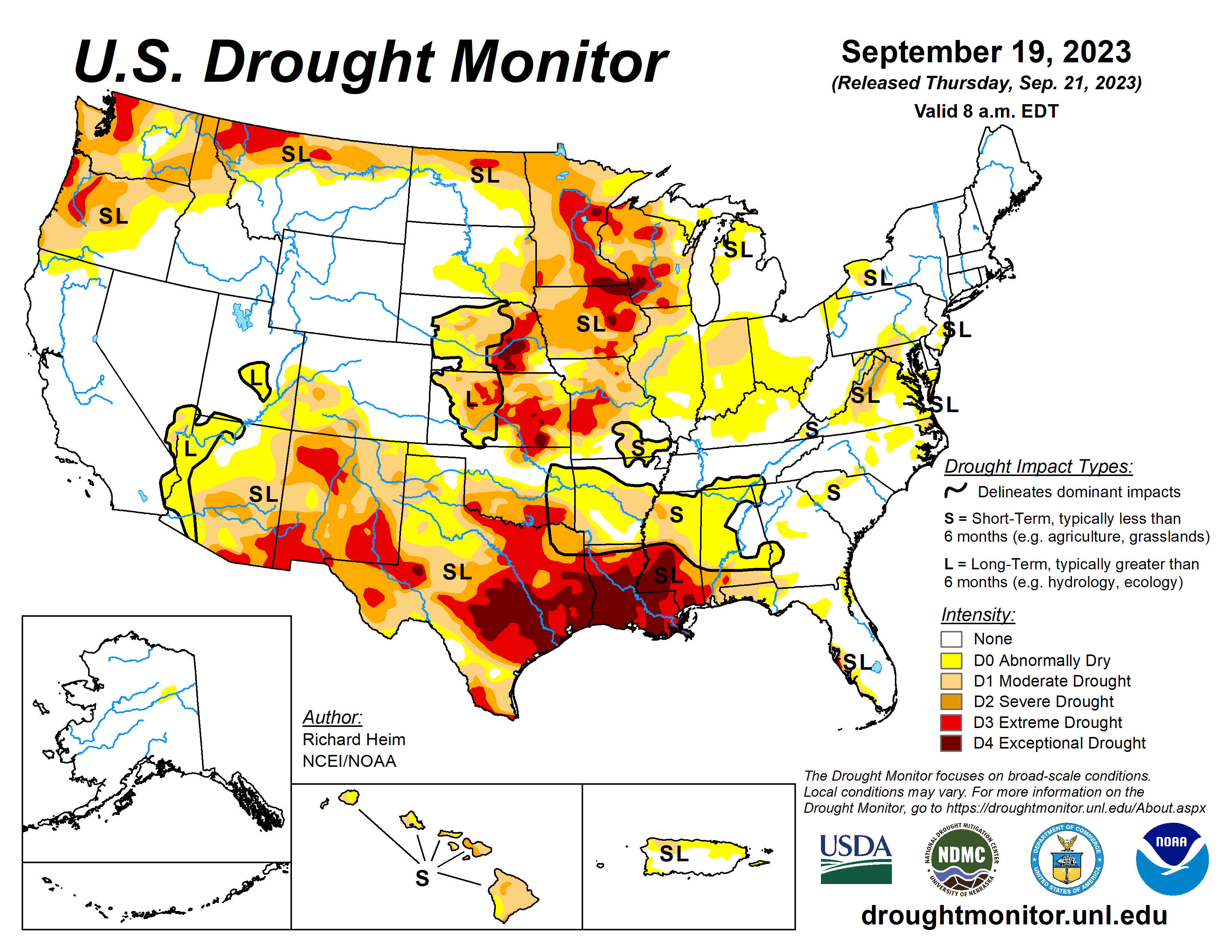 The latest update from the U.S. Drought Monitor indicates little change in southern Missouri but a slight uptick in northern Arkansas.
While Abnormally Dry Conditions continue in most of Barry and northern sections of Stone and Taney Counties in Missouri, Abnormally Dry conditions are now reported in most of Madison and Newton and southwest portions of Searcy County in Arkansas. This area includes the Buffalo National River, where levels have been low most of the summer.
According to the drought monitor guide, Abnormally Dry conditions primarily lead to an elevated fire danger.
Rain has fallen the last few days and is in the forecast for the next few days in the Lakes Region.
Drought maps can be found on the U.S. Drought Monitor Website.