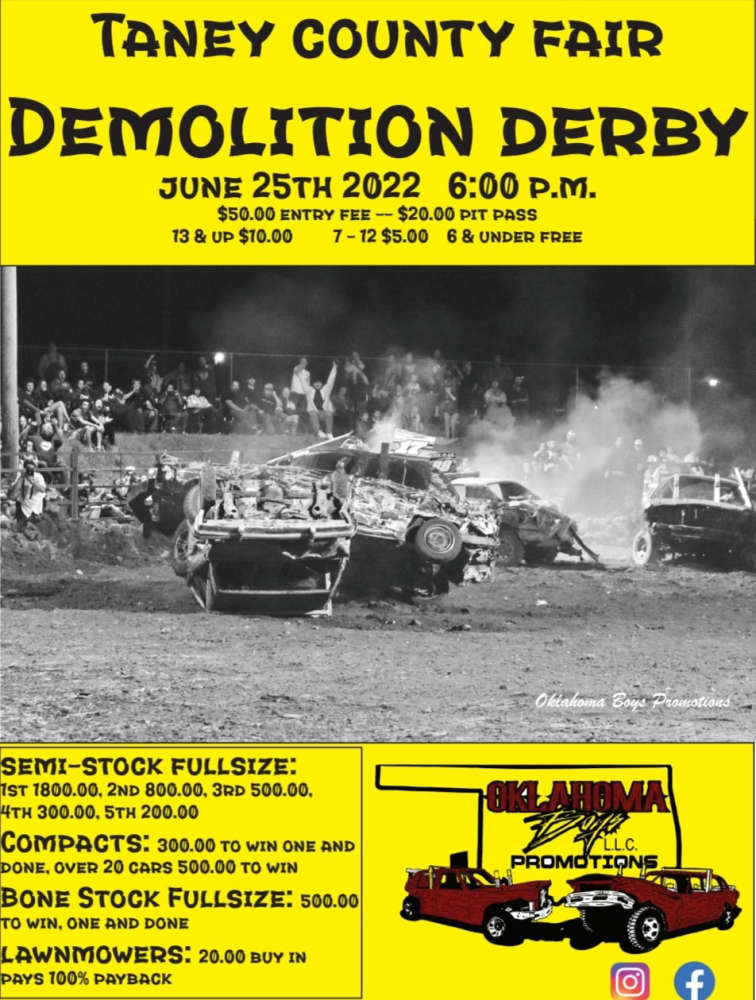 While the Taney County Fair is not happening this year, one of the fair's biggest event will still take place.
The Demolition Derby will be at the Fairgrounds on Burmingham Road beginning at 6:00 and again will be produced by the Oklahoma Boys Promotions group. Admission to the event is $10 for ages 13 and up, $5 for ages 7-12 with 6 and under admitted free.
Taney County Fair Board Chairman Casey Gideon, during an interview on KRZK's "Ozarks Now" says that they are happy to continue to host the Demolition Derby even though the Fair itself has not taken place since 2019. Gideon says that a combination of the COVID-19 Pandemic, the growing expenses of the carnival, and fewer people involved in the fair board have led to event being cancelled. Gideon says that plans are to bring the fair back in the future and encourages people to reach out to him if they are interested in joining the Taney County Fair Board.
The complete interview with Casey Gideon from "Ozarks Now" can be heard below: