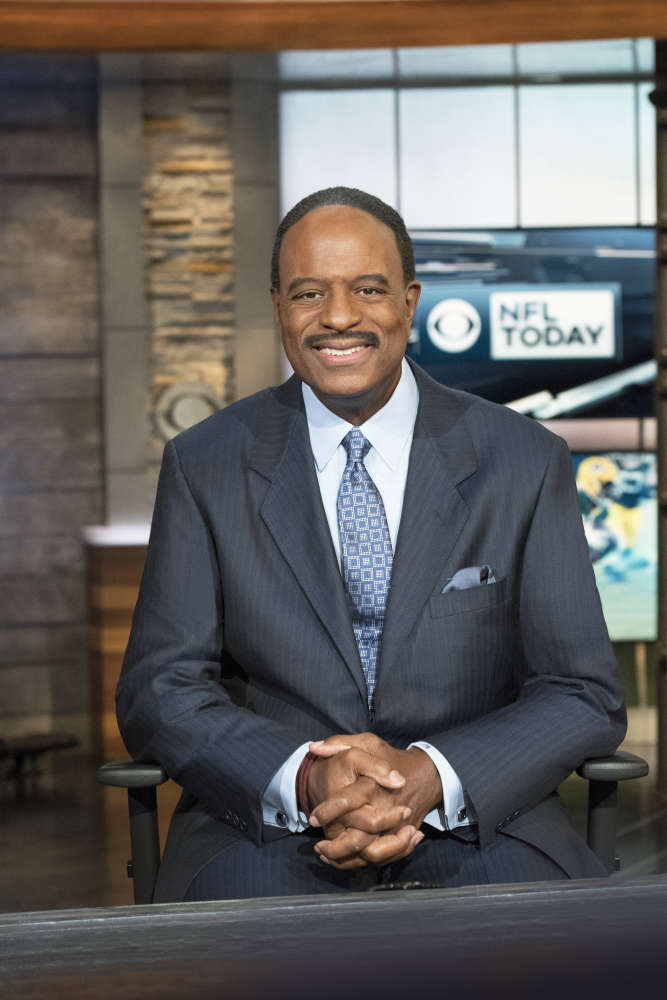 POINT LOOKOUT, MO. — College of the Ozarks will host James Brown (also known as JB), host of The NFL Today on CBS and a special CBS news correspondent, for the Leonard B. and Edith Gittinger Fall Convocation on Thursday, Oct. 12, 2023. A three-time Emmy Award-winner, he has hosted the Super Bowl a record-breaking 11 times.
James Brown graduated with a degree in American government in 1973 from Harvard, where he was a three-time All-Ivy League basketball player. He has served as cohost on FOX NFL Sunday and host of Showtime's Inside the NFL. He is a founding minority owner of the Washington Nationals. He is an ordained minister and speaks at churches and conferences around the country. In 2014, he received "The Uncommon Award" from Tony Dungy for "Uncommon Leadership through Character and Faith."
"We are thrilled to hear from JB, and we know his commitment to the Lord and to character development will encourage our students, staff, and faculty," said Dr. Sue Head, vice president for cultural affairs and dean of character development. "He has experienced success and failure, winning and losing. Through it all, he has allowed God to strengthen his faith. He focuses on showing the love of Christ to everyone and through everything he does.
"Through The Keeter Center for Character Education, the annual Fall Convocation provides an opportunity for the College to bring nationally recognized leaders to our campus to share their life stories with our students as a way to emphasize the importance of good character."
The event will take place on the College campus in the Howell W. Keeter Athletic Complex. Doors open at 5:45 p.m. The prelude begins at 6:30 p.m., with doors closing at 6:45 p.m. The Convocation begins promptly at 7 p.m.
Tickets are required for admission. A limited number of tickets are available to the public at no charge (limit – two per household) and are available only through the College of the Ozarks website. Tickets will be made available on the C of O website beginning at 8 a.m. (CST), Thursday, Sept. 28, 2023, on a first come, first-served basis.
"Once tickets are set aside for students, faculty, staff, and special guests, we are happy to share remaining tickets with the community at no charge," Head said. "This night is going to be a moment of refreshment and inspiration for our whole campus, and the community as well. We are pleased to offer this event to all who have interest."
"Football fans from around the nation know JB, his long-term career on television, and the legacy of his faith and boldness to stand for Christ," said senior Landon Wright, exercise science major. "His ability to respond in love regardless of the situation is an inspiration to us all."
For tickets, visit the College of the Ozarks website at www.cofo.edu.
More about James Brown (JB)
James Brown (also known as JB) is the host of The NFL Today on CBS. JB was the long-time host of Inside the NFL on Showtime and Paramount+. He is also a special correspondent for CBS News, contributing across all news platforms.
JB's numerous honors include:
The 2023 National Association of Broadcasters Distinguished Service Award, their highest honor
March 2022, received The Jackie Robinson Award for Excellence in Sports Journalism by One Hundred Black Men of New York
August 2020, inducted into the Sports Broadcasting Hall of Fame
2016, inducted into the Broadcast Wing of the Pro Football Hall of Fame receiving the Pete Rozelle Award for Excellence in Broadcasting
2014, received "The Uncommon Award" from Tony Dungy for "Uncommon Leadership through Character and Faith"
2010, named the Best Studio Host of the Decade by SI.com.
JB is involved in a number of charitable organizations including:
GENYOUth, an organization committed to child health and wellness in the school community, of which he is a board member
The Ron & Joy Paul Kidney Center at The George Washington University
St. Jude Children's Research Hospital