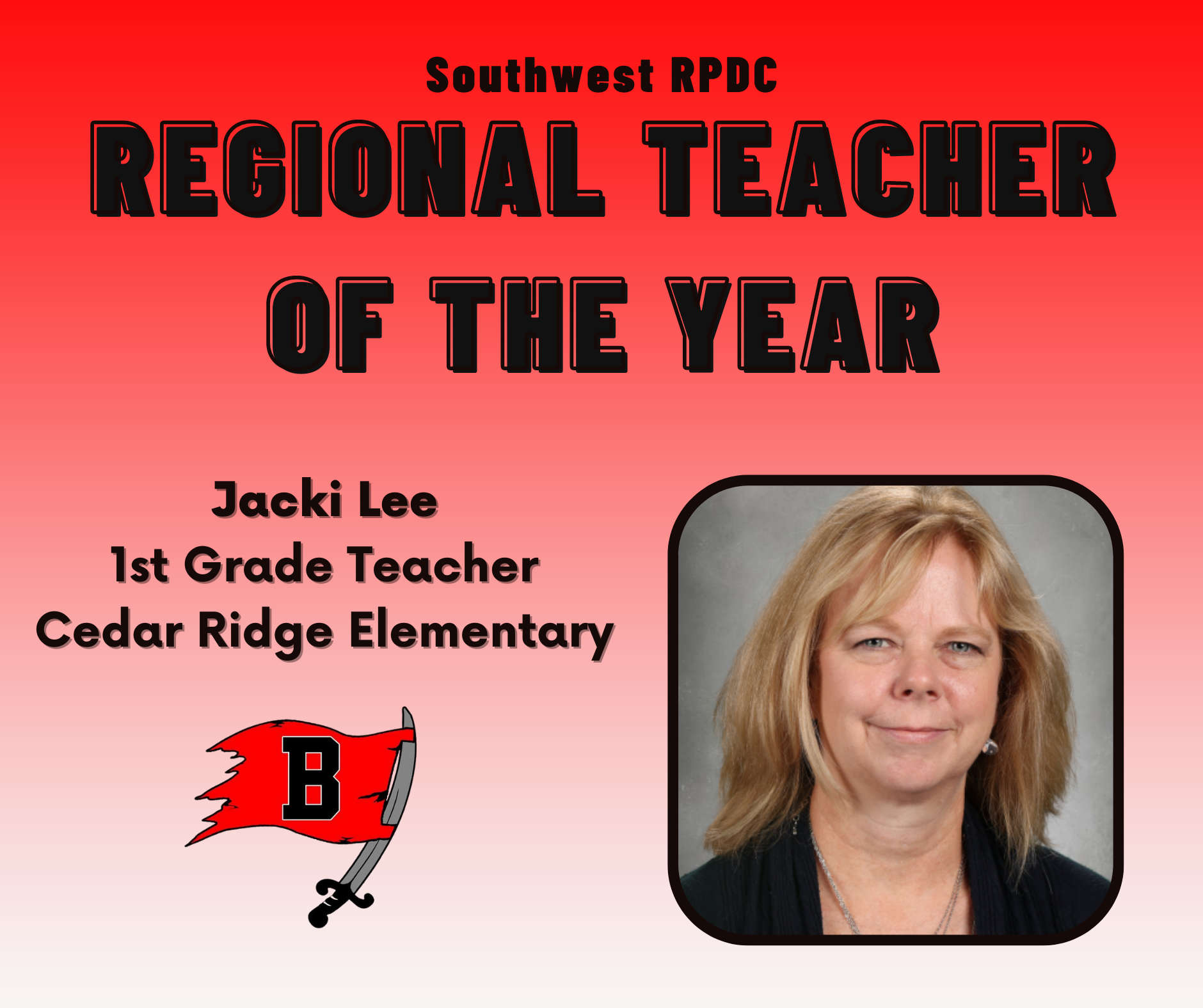 The 2022 Missouri Regional Teachers of the Year have been announced; the Branson Schools press release provides more information below.
BRANSON, MO (July 13, 2022) – The Department of Elementary and Secondary Education (DESE) has announced the 2022 Missouri Regional Teachers of the Year. Stakeholders from each Regional Professional Development Center (RPDC) in Missouri selected the 2022 recipients.
Jacki Lee, first grade teacher at Cedar Ridge Elementary, has been named one of three Regional Teachers of the Year from the Southwest Region. Lee has been with the district for 28 years. The Missouri State University Agency for Teaching, Leading and Learning (ATLL) distributed this award.
The Regional Teacher of the Year program was established in 2016 in an effort to celebrate outstanding teachers from all areas of the state. All Regional Teachers of the Year, their respective spouses/significant others, building level principal, superintendent and school board president will be invited and recognized at the Missouri State Teacher of the Year Awards Banquet held by DESE in October.