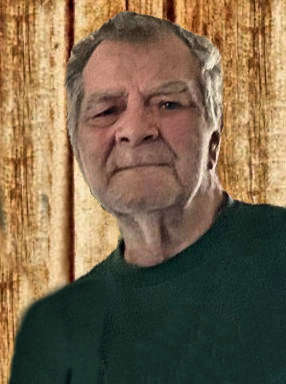 Stanley Leroy Brattin, age 71, of Cassville, Missouri
Stanley Leroy Brattin, age 71, of Cassville, Missouri passed away Friday, January 20, 2023 at Mercy Hospital in Springfield, Missouri.
He was born September 18, 1951 in Cassville, Missouri the son of Melvin Leroy and Wilma Sue (Stephenson) Brattin. On February 7, 1992 in Miami, Oklahoma he was united in marriage to the love of his life Shirley L. Allen, who survives him. Also surviving are two daughters, Tammy Dominquez of Oklahoma City, Oklahoma and Cindy Blewett of Cassville, Missouri; one nephew, Buddy Barnard, six grandchildren, sixteen great grandchildren and thirteen great great grandchildren.
Preceding him in death were his parents, grandparents and one grandson.
"Stan" is what his family and friends called him. Stan was known by many and loved deeply by his wife and family. He was a man that lived life to the fullest. Stan never met a stranger and was always willing to help anyone that was willing to help themselves.
Stan and Shirley were more than husband and wife, they were soulmates. He cherished her as she did him, he has a piece of her heart with him and has left a piece of his heart with her. His family will miss his smile and laughter.
Stan fought a long hard battle after a brain aneurysm in 2003. But that battle was not fought alone, Shirley was with him every step of the way. You didn't have to know Stan and Shirley to understand the love they shared, all you had to do was look at them and you could see they were truly soulmates. Please keep Shirley in your hearts and prayers as she is hurting from the loss of her soulmate. But also keep a smile in your hearts knowing, as she does, that he is no longer in pain and we shall all meet again someday. An know that Stan is making those above smile and laugh as he has done each of us over the years.
Services will be held at 2:00 P.M. Tuesday, January 24, 2023 at Fohn Funeral Home in Cassville. Buddy Barnard will conduct the services. Burial will be at Oak Hill Cemetery in Cassville, Missouri.
The family will receive friends from 1:00 P.M. until service time Tuesday at Fohn Funeral Home in Cassville.
Contributions may be made to Haven of the Ozarks in memory of Stan.
Visit www.fohnfuneralhome.com for online obituaries, guestbook and private condolences
FOHN FUNERAL HOME
Cassville, Missouri
417-847-2141