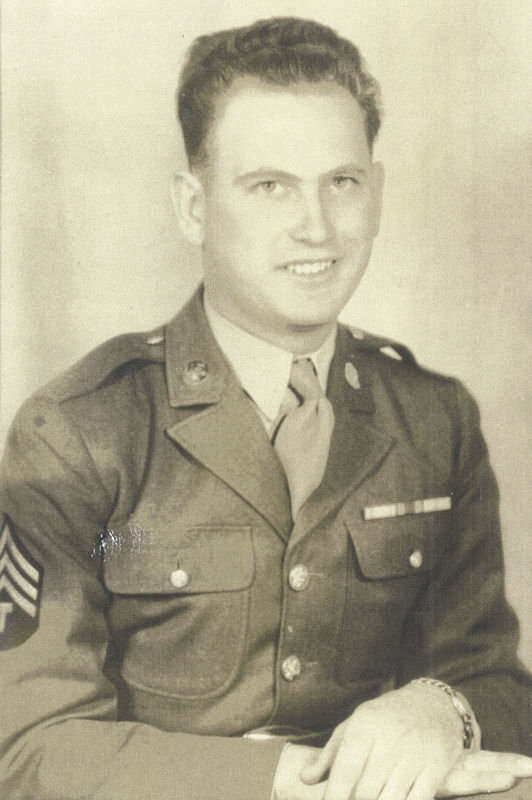 Robert "Clayton" Montgomery, age 104, of Exeter, Missouri
Robert "Clayton" Montgomery, age 104, of Exeter, Missouri breathed his last breath on earth and his first breath in heaven on Monday, November 28, 2022
He was born April 8, 1918 on the family farm in Exeter, Missouri the son of Samuel Marvel and Ruby Leah (Reed) Montgomery. In 1976 he was united in marriage to Iva Mae Haynes Collings, who preceded him in death on January 1, 2019. They had forty years as a couple, enjoying going to church together at First Baptist Church in Exeter, hosting the annual Labor Day picnic for the extended family and just spending time with each other. Also preceding him in death were one brother, Raymond Montgomery and one sister, Betty Ruth Vincent.
Surviving Clayton is his brother, Joe Carl Montgomery of Willard, Missouri; nephews, Gordon Vincent of Duncan, Oklahoma and Layne Montgomery of Sacramento, California; nieces, Sherry Ware of Cassville, Missouri, Marilyn Craighead of Norman, Oklahoma, Carol McCormick of Allen, Texas, Tracy Wardell of Colorado Springs, Colorado and Janet Vincent of Duncan, Oklahoma. He is also survived by Iva Mae's daughter and husband, Gail and Gary Robbins of Wheaton, Missouri and their children, Heidi Valentine and her husband, Tim of Patterson, Missouri and John Robbins of Wheaton, Missouri and several grandchildren. He also had a very special friendship with Dale Senters and his family.
After graduating from Exeter High School, he joined the Army and was a Medical Corpsman in Hawaii and England providing medical support and maintaining hospital supplies during World War II. After returning from the war, Clayton rejoined his father on the farm and was a dairyman, a cattleman and raised pigs for many years. He loved his community and worked tirelessly to maintain the Concord Cemetery just down the road from the farm. If he found any free time, he loved to coon hunt, fish, read and spend time with friends and family. He had a great mind for history and had a segment published in a book about Barry County.
Clayton was intelligent, funny, respectful, humble and loved his Heavenly Father and his fellow man; a man of great integrity. He also loved his farm and although his body was not able to be there his final years, his mind and heart never left his land.
Services will be held at 2:00 P.M. Thursday, December 1, 2022 at First Baptist Church in Exeter, Missouri, under direction of Fohn Funeral Home in Cassville. Pastor Jerry Yarnall will conduct the services. Burial with military honors will be at Maplewood Cemetery in Exeter, Missouri.
The family will receive friends from 1:00 P.M. until service time at First Baptist Church in Exeter.
Contributions may be made to First Baptist Church of Exeter in memory of Clayton.
Visit www.fohnfuneralhome.com for online obituaries, guestbook and private condolences
FOHN FUNERAL HOME
Cassville, Missouri
417-847-2141