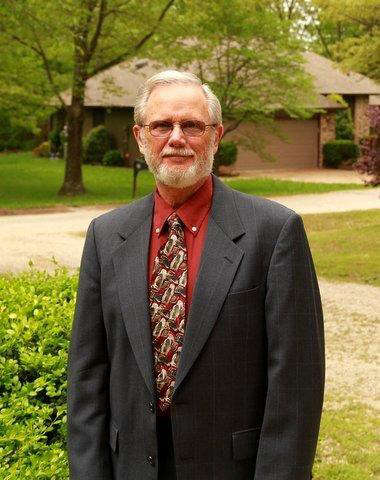 James "Jim" Osborne Rudd, age 78, Effingham, Illinois, and Branson, Missouri
James "Jim" Osborne Rudd (Class of 1962), Effingham, Illinois, and Branson, Missouri, age 78
Jim was born on Tuesday March 7, 1944. He died of old age on January 11, 2023. Jim grew up on the former Pitts Avenue (now Lakeshore Drive) in Old Hickory, Tennessee. He went to Andrew Jackson Grammar School (that's what they called it in the old days). Jim was a graduate of DuPont High School, attended Middle Tennessee State University, Vanderbilt University, and graduated from the University of Tennessee. He had multiple engineering degrees in mechanical, civil, electrical, and industrial engineering as well as a minor in voice and a degree in photography (one of his many passions). Jim primarily practiced in Industrial Engineering, although he held various capacities in his career, i.e. plant manager, maintenance manager, sr. manufacturing engineer, industrial engineering manager, sr. industrial engineer, consultant, sr. lab technician, photographer, and wood worker (in his own shop).
Jim loved to make things for others, i.e. kitchen cabinets, picture frames (for his own photos), dining room tables, benches, all types of furniture, and whatever his children/grandchildren or neighbors desired. He built a lot of woodcrafts for friends, neighbors, and churches.
Jim and his wife, Kathy, went on many photo shoots all over the country. He developed a love of photography while serving in the Army in Germany and traveling to various adjacent countries. Jim was a former member of the Civitan Club, spokesman for the Gideon's International, Minister of Music, Youth Leader, Sunday School Teacher, and fundraiser for the Muscular Dystrophy Association.
Always having a great sense of humor, Jim loved to pull pranks and loved life. He had a strong tie to his Christian heritage from his parents (James and Lorraine Rudd) and was saved at the age of 7 during a Vacation Bible School. Jim sang the Lord's Prayer at his high school graduation, sang 'There She Is Miss Old Hickory Lake', was a guest soloist in the ULM, Germany's Munster cathedral on Christmas Eve (1967), organized and had three different quartets (sang bass), was part of a duet with a former pastor who sang for many community events, organized and directed many church retreats for his own and other churches. He also was a revival soloist and music director, played in a jazz band, a member of the Nashville Tennessean's All Star Chorus for four years, Sacred Harp singer/soloist for three years, a long distance runner for many years, and photographed many weddings, senior pictures, pets, grandchildren, etc.
Jim has a copyright on poems and is published in various books, authored a book 'Just a Bug On The Windshield Of Life' (which was written over a ten year period with the purpose of witnessing to his heirs and was to be a legacy), wrote many manuals on packaging , labor standards, equipment specifications, designed equipment (with 3D AutoCAD), printed out a great deal of objects on his 3D printer, built plants (from the ground up) relocated many plants, automated plants, enjoyed gardening (in his middle years), enjoyed traveling, and was a Christian counselor to many married couples and individuals (saving some from suicide and helping others to restore their marriages).
He collected ball caps, Tom Clark's Gnomes, knives, watches, matches, stamps, woodcraft magazines, tape measures, swords, pens, calculators, jackets, National Geographic magazines, sweaters, guns (all types), etc. Jim was a very organized individual and everything had a place. His wife, Kathy, was the love and soulmate of his life. Although Jim had many pets, none were more favored and loved than Wheatly, a hybrid Yo-Chon (combination of a Bichon Frise and Yorkshire Terrier), which Jim trained to learn more than 90 tricks, commands, words, etc.
Jim was preceded in death by his father, James Alva Rudd; mother, Nettie Lorraine Huffines Rudd; grandmother, Lancella Azale Rudd; grandfather, John Osborne Rudd; aunt, Lillian Rudd; sister, Joyce Hollingsworth; and a score more.
He is survived by his wife, Kathy; four children: Shawn Rudd, Mandy Rudd Szallar, Clint Rudd, and Kelly Rudd Sapp; twelve grandchildren: Isaiah Osborne Rudd, Noelle Rudd, Alley Szallar, McKenzie Szallar, Madison Lehn Helms, Hailey Rudd, Hannah Rudd, Harley Rudd, Hunter Rudd, Tyler Cain, Trey Cain, and Madison Lynn Helms; and a host of others too numerous to include (meaning no disrespect).
If anybody wonders where I am going, well I am going up yonder to be with my Lord. This obituary was authored by Jim.
Arrangements and cremation are under the direction of Cremations of the Ozarks. To leave an online condolence, please visit www.cremationsoftheozarks.com.