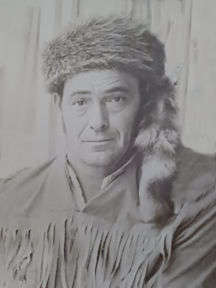 Homer C. "Jack" Highbarger, age 86, of Exeter, Missouri
Homer C. "Jack" Highbarger, age 86, of Exeter, Missouri went to be with his heavenly Father on Thursday, November 24, 2022.
He was born September 24, 1936 in Wheaton, Missouri the son of Leroy "Pig" and Lydia (Shirley) Highbarger. On July 4, 1956 in Butterfield, Missouri he was united in marriage to Bonnie Nelson, who preceded him in death. Also preceding him in death were his parents and one grandson, Johnny Utter.
Jack leaves behind two daughters, Jackie Dotson and her husband Kenneth of Cassville, Missouri and Tammy Taylor and her fiancé Robert Cowan of Tahlequah, Oklahoma; five grandchildren, Tiffany Bradley of Exeter, Missouri, Daniel Scott of Cassville, Missouri, Stormy Holtzman of Kansas City, Missouri, Rose Webb of Exeter, Missouri and Jerry Taylor of Hannibal, Missouri and nine great grandchildren.
Jack grew up and attended school in Wheaton, Missouri graduating from Wheaton High School. He was employed by R & M Industries in Purdy, Missouri as a machinist for many years. Jack enjoyed hunting, fishing, tinkering with cars and anything he could get his hands on. He loved the outdoors but most of all he loved his family. He will be missed tremendously by his family and friends. He was a member of the Church of Christ in Ridgely, Missouri.
Private services will be held at a later date. Cremation arrangements are under direction of Fohn Funeral Home in Cassville, Missouri.
Visit www.fohnfuneralhome.com for online obituaries, guestbook and private condolences
FOHN FUNERAL HOME
Cassville, Missouri
417-847-2141