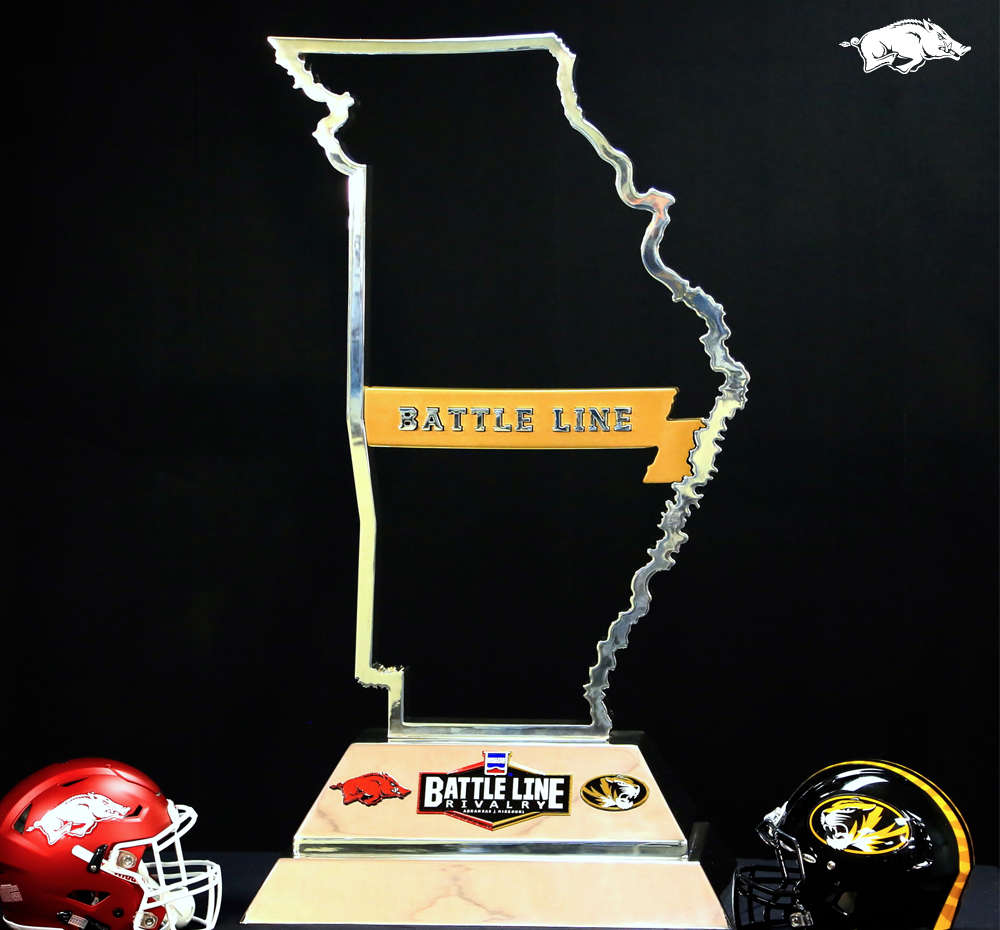 The Missouri Tigers get a trophy and a probably bowl game after their win over the Arkansas Razorbacks Friday in Columbia.
The Tigers held off the Hogs 29-27 to pick up their sixth win and become bowl eligible rallying from a one point halftime deficit. Arkansas did a better job of taking advantage of their opportunities in the first half reaching the end zone three times while Missouri was held out of the end zone on two of their four scoring opportunities leading to the 21-20 halftime lead. However, the Tigers turned the tables in the second half holding the Razorbacks to two field goals while the Tigers got to the end zone and held out the Hogs twice in the fourth quarter to earn the win.
Tiger Quarterback Brady Cook threw for a touchdown and rushed for another to pace the Tigers to a win.
Both Arkansas and Missouri are bowl eligible and will await to see their next opponents when bowl match-ups are announced next weekend.