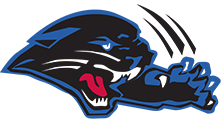 Tournaments involving several area teams wrapped-up on Saturday.
The Forsyth Boys uphold their Number One Seed and knock-off Number Two Hartville in the finals of the Mountain Grove Tournament 51-40. The win gets the Panthers to 14-2 on the season and earns them their second tournament title following their first place finish in their own Forsyth Invitational in December. The Forsyth JV also claimed first in that division of the tournament with a win over Hartville.
Meanwhile, the Forsyth Lady Panthers finish fourth in the Mountain Grove Tournament as they dropped the third place game to Houston 71-62.
The Branson teams split games on Saturday as the Boys lost to West Plains 88-60 in the seventh place game of the Bolivar Tournament. The two teams had met two previous times with each school winning one game. Meanwhile, the Branson Lady Pirates played in the Camdenton Classic on Saturday and earned a 59-44 win over the host Lady Lakers.