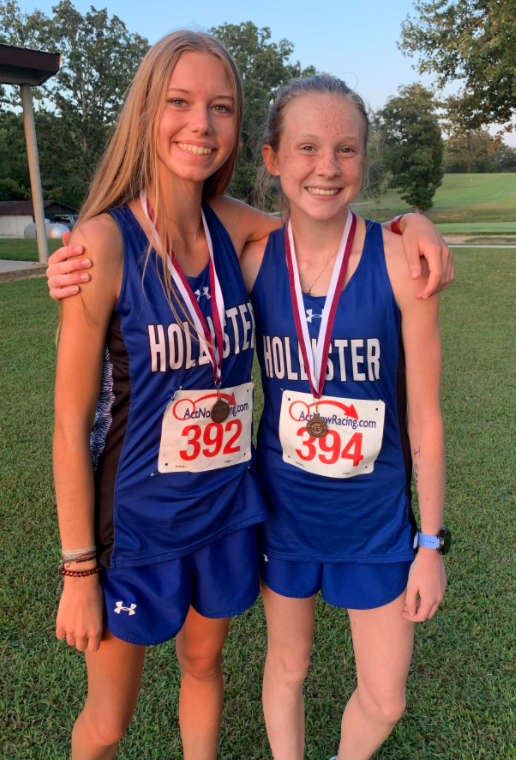 Information released from the Hollister School District on a pair of Cross Country Runners Medaling in a recent meet.
Two Hollister cross country athletes medaled at the Steve Waggoner Invitational in Willow Springs on September 10. Medaling 12th was Alexis Fischer (senior) and Kat Schaefer (sophomore) medaled 13th. Both athletes previously medaled at the Hot Dawg Invitational in Aurora.
The cross country team will host the Hollister Invitational on September 16.