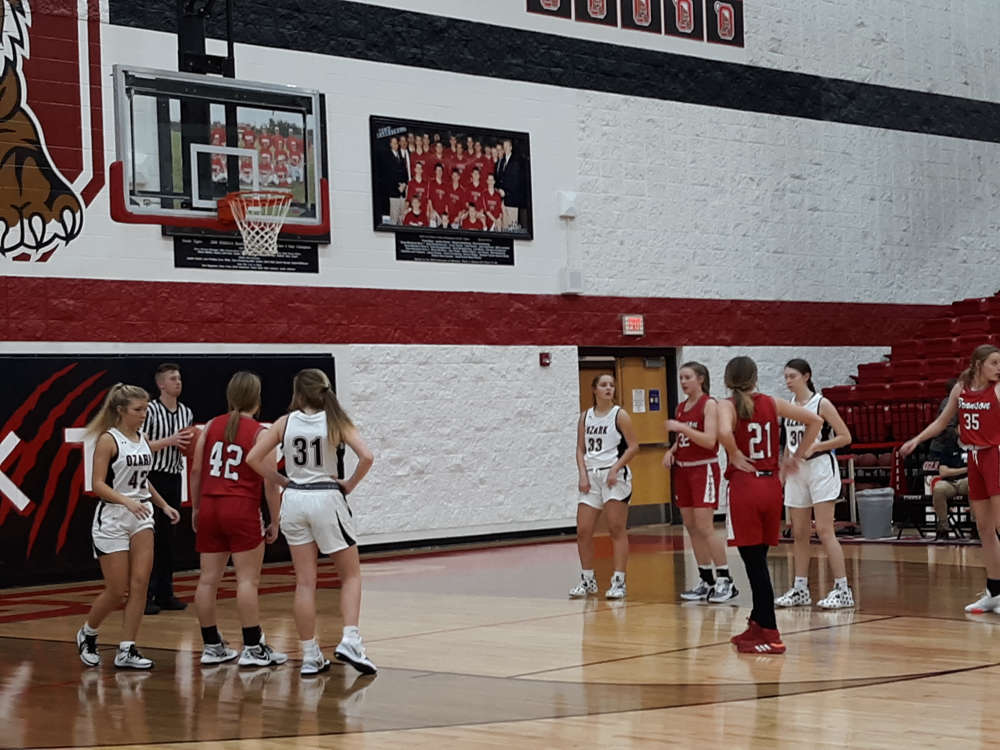 A busy week of High School Basketball Coverage on MOARK Sports Monday started with a couple of girls high school basketball rivalry games.
The Ozark pulls away for a 56-30 win over Branson in the Central Ozark Conference Opener for both teams. The Lady Pirates only trailed by seven at halftime but the Lady Tigers used a 29-10 second half surge to claim the conference opener.
Meanwhile in Forsyth, the Lady Panthers renew their rivalry with Hollister and hold off the Lady Tigers 56-52.
More rivalry games will be featured among the games covered this week on MOARK Sports. The schedule below:
Today
Branson at Ozark Boys
Forsyth at Ava Boys
Reeds Spring at Springfield Catholic
Thursday
Forsyth at Bradleyville Girls
Friday
Reeds Spring at Hollister Boys
Harrison at Berryville Girls/Boys
Other Monday Scores
Girls
McDonald County 40 Reeds Spring 25
Galena 51 Hurley 47
Nixa 80 Willard 56
Spokane 56 Bradleyville 29
Clever 53 Rogersville 48
Boys
Spokane 54 Bradleyville 46
Crane 70 Billings 39
Blue Eye 76 Green Forest 39