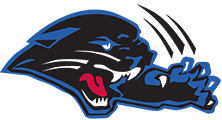 The Forsyth Lady Panthers had a good week against area rival basketball teams.
After holding off Hollister at home on Monday, the Lady Panthers headed east of Highway 76 to match-up with Bradleyville and downed the Lady Eagles 79-47. The two wins helped Forsyth break a four-game losing streak. The Lady Panthers do face a tough test tonight as they head on the road to match-up with 10-4 Sparta.
Two more rivalry match-ups are featured on MOARK Sports Dot Com tonight as Reeds Spring will play at Hollister in Boys action while the first of two match-ups between the Harrison and Berryville Boys and Girls teams will take place tonight in Berryville.
Other area results Thursday
Girls
Hollister 49 Rogersville 41
Spokane 65 New Covenant 31
Catholic 41 Aurora 35
Blue Eye 64 Reeds Spring 22