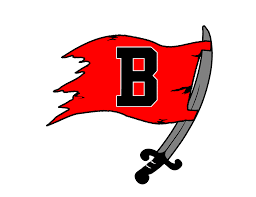 A busy Tuesday at Branson High School for the Sports Teams including two events covered on MOARK Sports Dot Com.
In softball, the Branson Lady Pirates could not overcome five errors plus stranding 13 runners on base as they drop a 9-6 decision to Republic. Despite outhitting the Lady Tigers, the Lady Pirates fall short with a rally in the last two innings as they fall to 5-5 on the season.
Meanwhile in volleyball, the Lady Pirates swept their cross lake rivals Reeds Spring in straight sets, 25-18, 25-20, 25-14.
Podcasts of the Games:
Republic at Branson Softball
Reeds Spring at Branson Volleyball
In other action at the school, the Branson Soccer Pirates get a 3-0 win over Joplin while the Lady Pirates Tennis Team drops a 7-2 decision to Nixa.