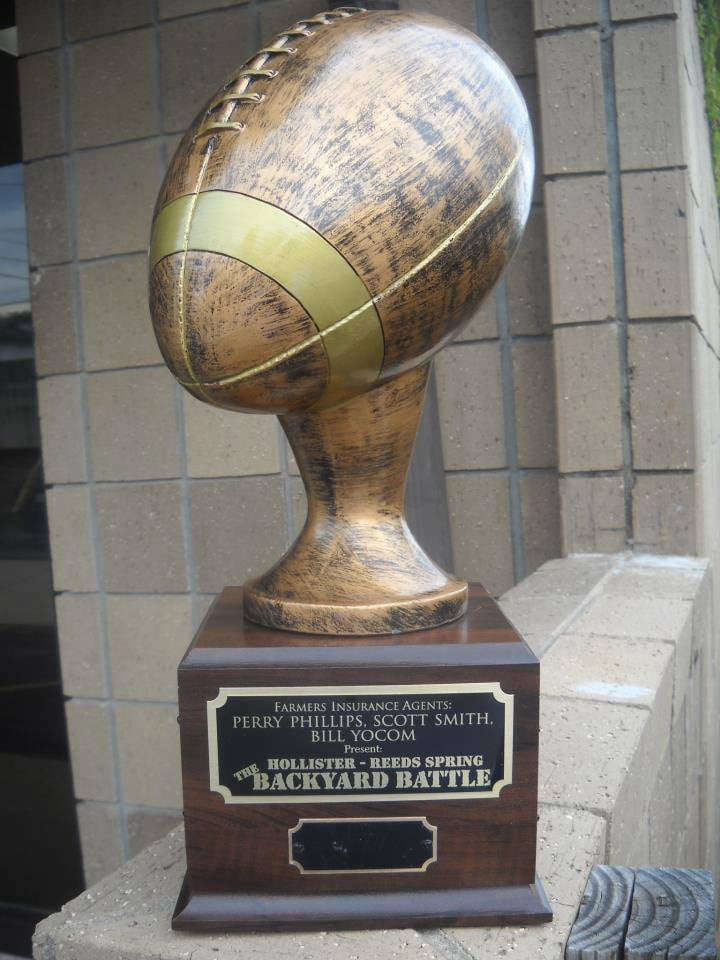 Photo courtesy Perry Phillips Sports Dot Com
Due to a scheduling shuffle from the Missouri State High School Activities Association, one of the anticipated football games in the Lakes Region is taking place tonight.
The Backyard Battle is the annual match-up between Hollister and Reeds Spring. While there have been a couple of close games in the series, the Wolves have kept the trophy in Stone County while the Tigers seek to win it for the first time.
Besides the geographic proximity, the schools being in the same conference and in the same district adds extra importance to the game. Last season, the Wolves held on to beat the Tigers in their regular season match while a rematch in the first round of the District Playoffs was cancelled when Hollister couldn't play due to an outbreak of COVID-19.
Both teams enter tonight's contest with a 3-1 mark. The Hollister and Reeds Spring individual broadcasts can both be heard online at MOARK Sports Dot Com. The game can be heard on-air as well on MY 100.1.
The rest of the MOARK Sports Football Teams will be in action on Friday with Farmington at Harrison, Carthage at Branson, and Forsyth at Skyline.