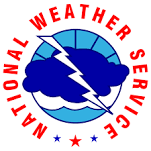 A Winter Weather Advisory is in effect for parts of the Lakes Region this morning.
The National Weather Service issued the advisory until Noon Saturday for the Branson Lakes Area including Ozark and Stone Counties along with Taney County as temperatures just below freezing mixed with light drizzle could cause some roadways to develop slick spots. Temperatures are expected to rise above freezing before Noon at which time any precipitation will be in the form of drizzle or light rain. The Winter Weather Advisory is in effect for the metro Springfield area as well.
While the advisory does not extend into northern Arkansas, the weather service does say a few slick roadways are possible in the higher elevations in the Harrison area in Boone County and areas to the east.
The rest of the weekend calls for wet conditions for Saturday afternoon and evening into Sunday morning before skies clear Sunday afternoon. Temperatures are expected to stay above freezing until Sunday night after the precipitation has cleared out of the region.