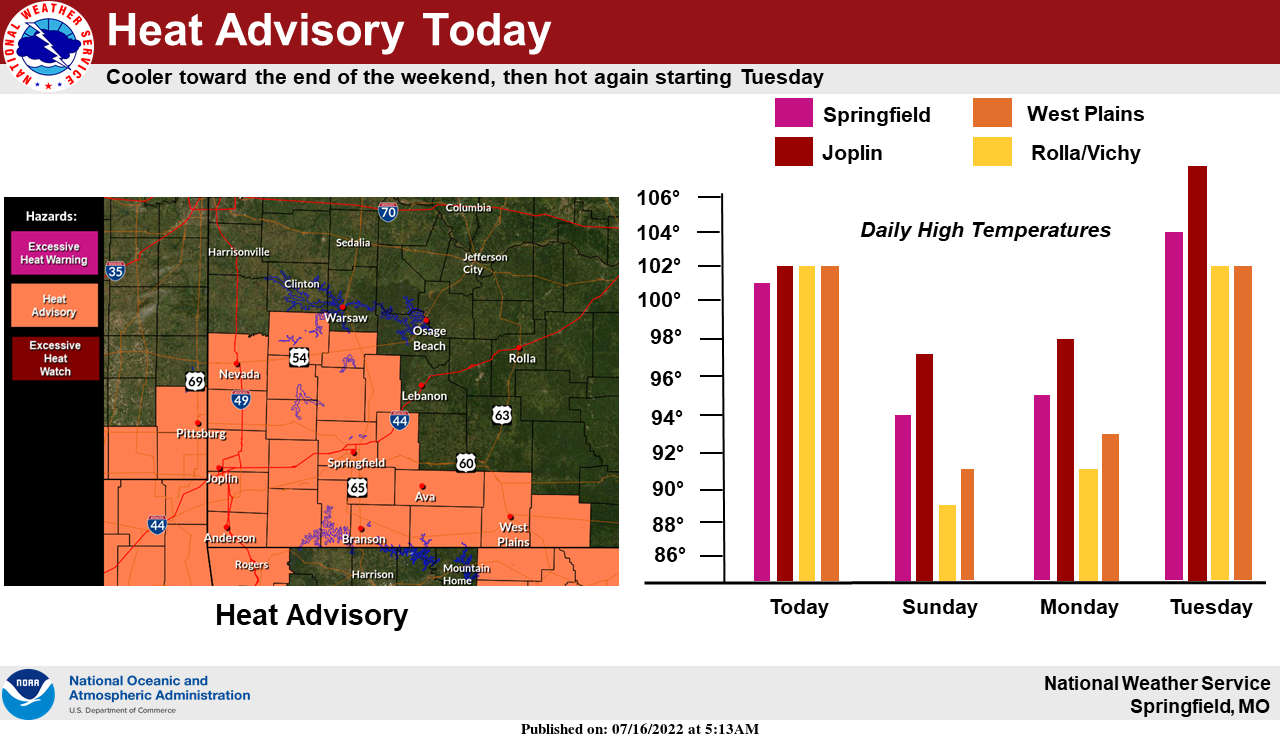 While parts of the Lakes Region are under a Heat Advisory, some areas may see some rain ahead of next week's heat surge.
The Missouri Lakes Region including the Branson Area is under a Heat Advisory today with high humidity pushing heat index readings above 105 in some areas.
Scattered showers and thunderstorms are possible in southern Missouri and northern Arkansas tonight into Sunday. No severe storms are expected but brief strong storms with heavy rain and wind are possible.
The heat surge begins Monday with temperatures a good part of the week expected to be around 100 with head index readings around 110.