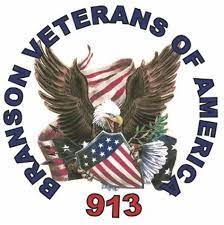 An annual holiday weekend event is again happening on Monday.
The Branson Veterans of American #913 Annual Memorial Day Ceremony is Monday at 11:00 am at the Ozarks Memorial Park Cemetery east of Branson. The ceremony will include a keynote speech by Brigadier General John Steward (U.S. Army Retired) as well as the National Anthem performed by Branson Entertainer C.J. Newson. U.S. Army Retired Sergeant Major Bob Smithers will perform TAPS along with other events including the traditional rifle volley and the placement of wreaths.
People attending the event are encouraged to bring their own lawn chairs and blankets.